VerTac has collaborated with ESSTAC to offer the Swift Action Panel (Version 2).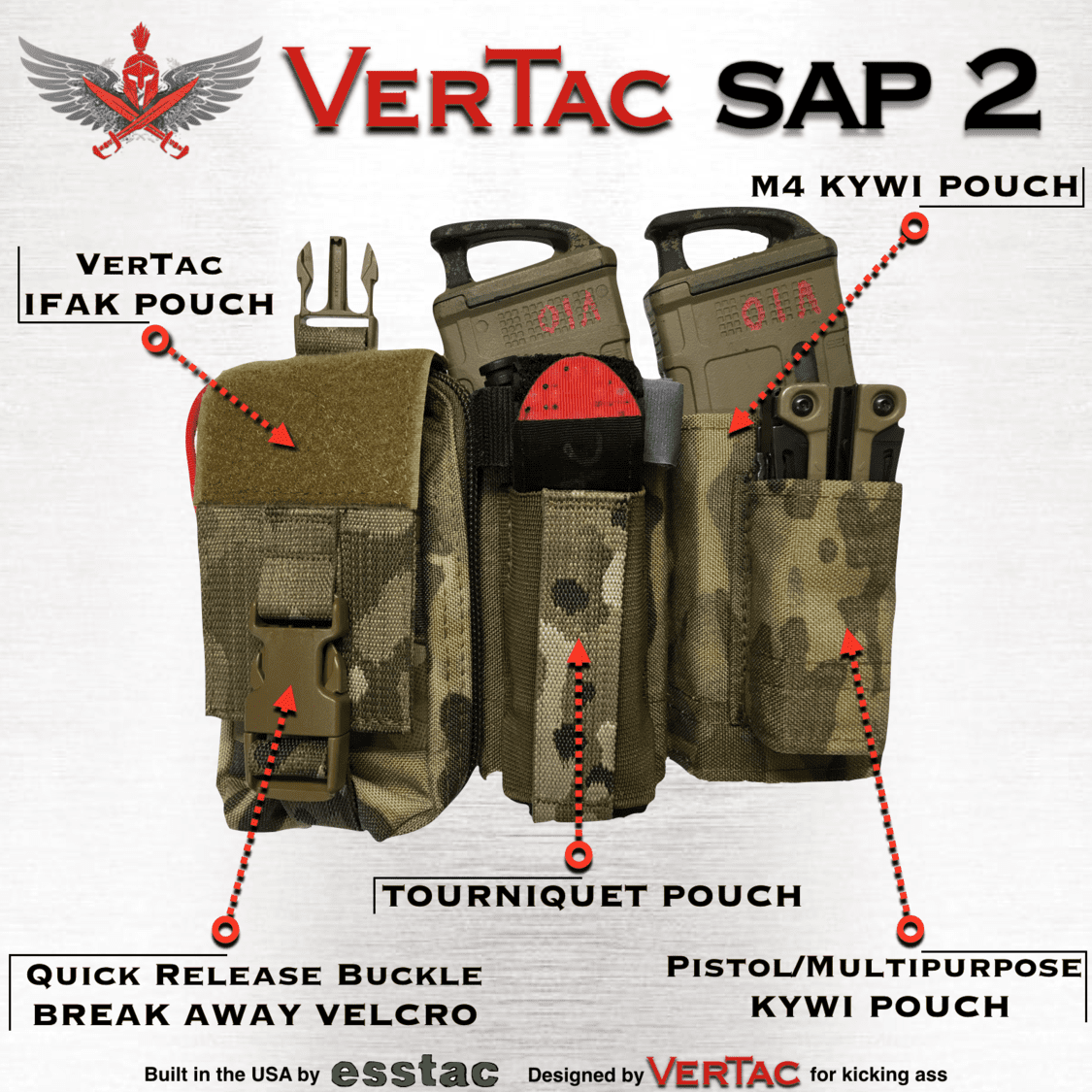 SAP v2 Features:
-2 M4/AR15 magazine pouchs, includes 2 kydex retention inserts
-1 Elastic rapid tourniquet holder center line, accessible with either hand.
-1 Universal double stack pistol pouch/ accessory pouch
-1 Velcro detachable medical pouch/ IFAK
-PALS rows cut into velcro behind medical kit to accommodate any pouch the user desires
-Back of panel is fully velcro lined
-Includes 2 QASM buckles
Available in Black, Ranger Green, MultiCam and MultiCam Black.
Take 20% off today only, with coupon code sscyber20
www.verrettstactical.com/products/vertac-swift-action-panel-version-2