Earlier today, ZEV Technologies launched a trade-in program on Instagram.
They didn't offer a lot of details, but they did give those interested a link and this image depicting OZ-9 models.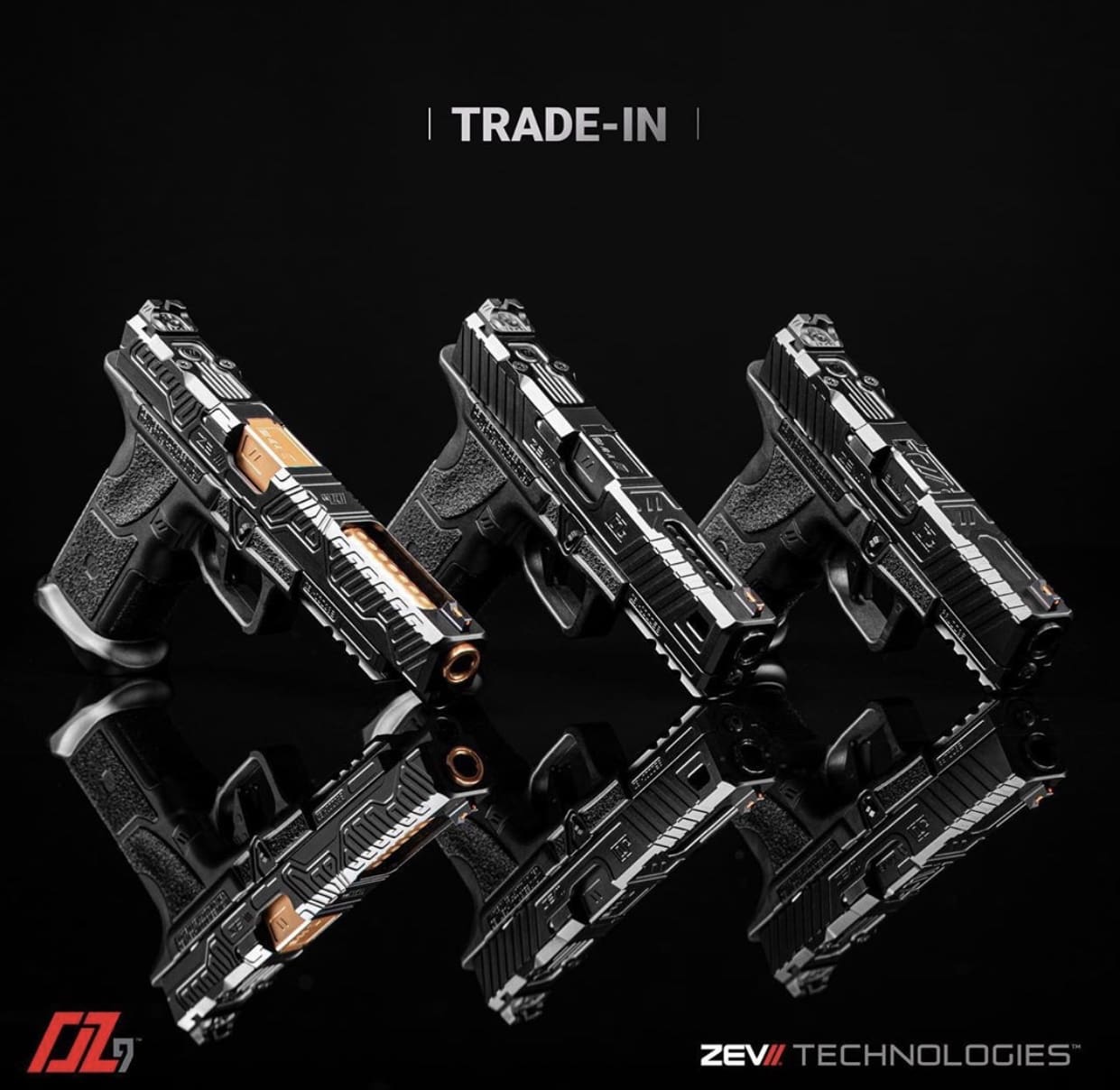 While all of the details are at the link, the short of it is that ZEV will give you up to $500 toward the purchase of one of their OZ-9 pistols for your used GLOCK. It's a pretty cool deal, if you're in the market for an OZ-9.