Issue #27 of Poland's Frag Out! magazine is now available for download.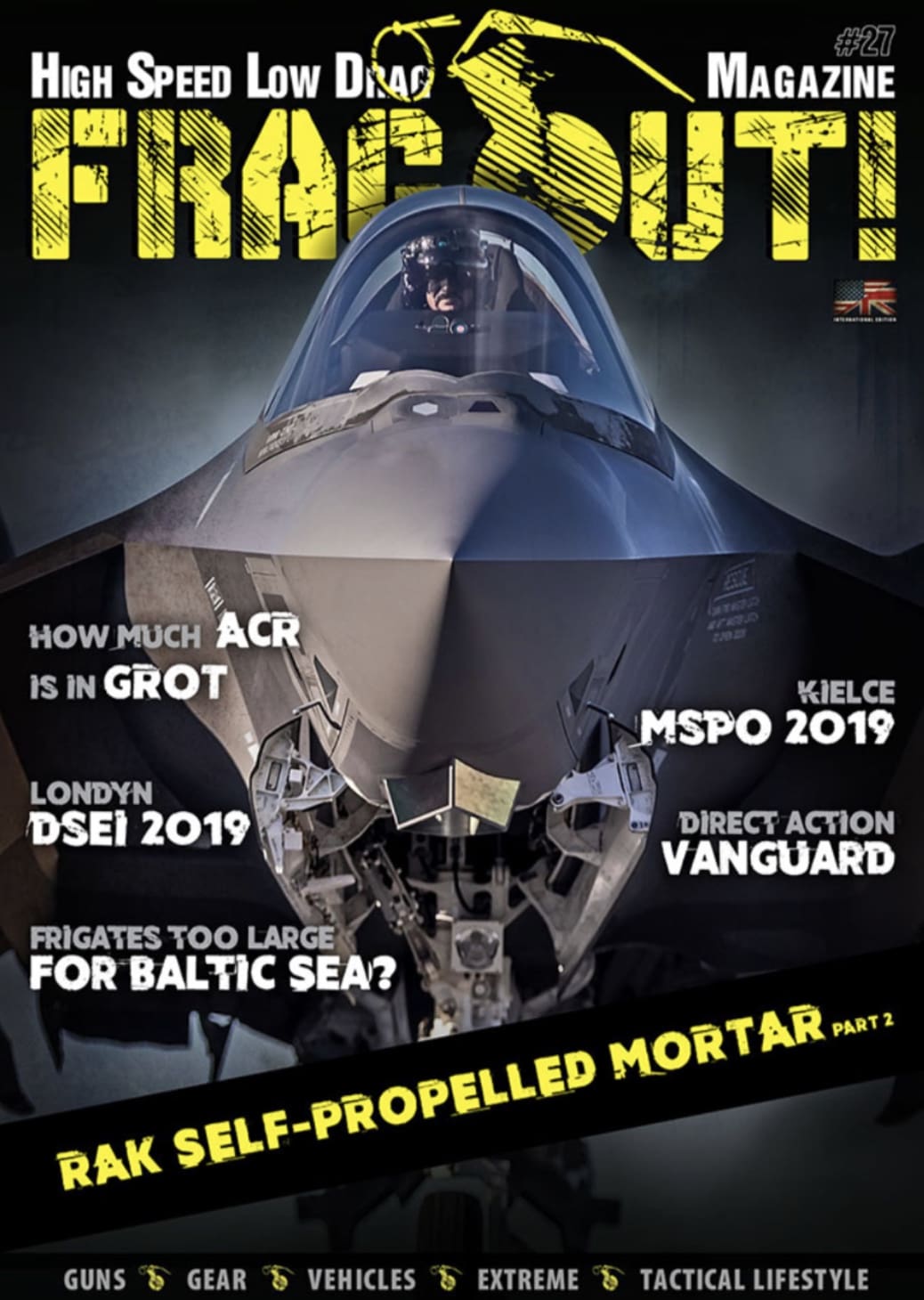 Contents:
MSPO 2019
DSEI 2019
MAKS 2019
F-35: Icelandic Air Policing
RAK self-proppeled mortar
Are frigates too large for Baltic Sea?
Albatros Launch
GDELS Bridge Systems
Works 11: Demo day with a blast
How much Remington ACR is in FB Radom MSBS?
Tenessee Duo: Barrett M107A1 & MRAD sniper rifles
Kel-Tec KSG 12 ga shotguns
Beretta APX pistol
EOTech 502-0 Holographic Weapon Sight
Olight PL-Mini 2 Valkyrie WML
Helikon-Tex Bug Out Bag
Direct Action Vanguard Combat Trousers
Iconic Barrett