Most of the backpacking food you run across at OR are dehydrated. Camp Fare offers ready to eat entrees and sides, in retort pouches like MREs.
Created by Andrew Sarda, an executive chef, outdoorsman, and world traveler, Camp Fare meals are not only tasty, but healthy as well, using fresh ingredients. Like MREs, these meals are shelf stable for years, depending on how they are stored.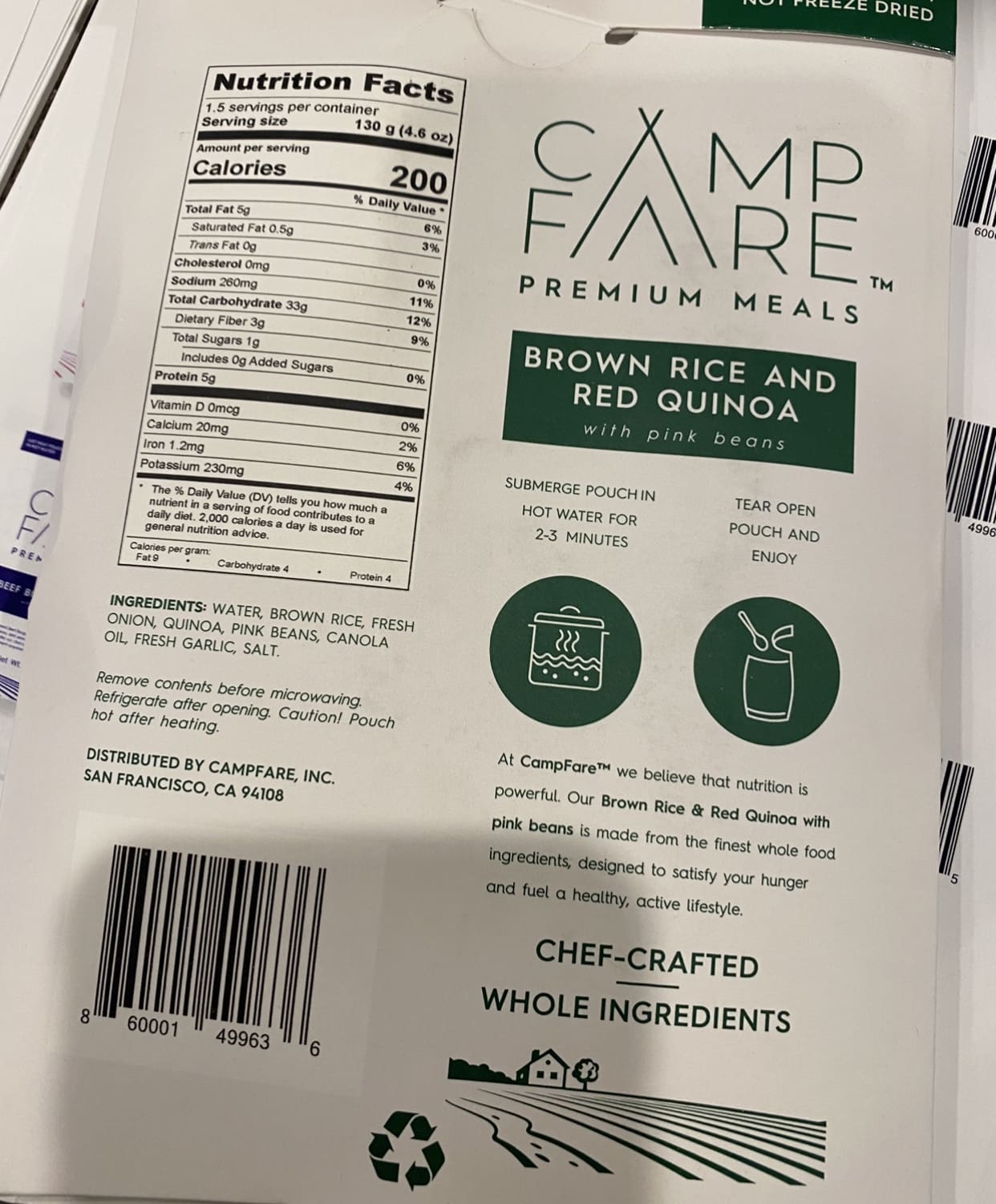 This was my favorite find at OR. I tried everything but the Salmon and it was magnifique. I hope they expand their line. Coming soon to the Air Force with maybe a nice Chianti?