If you're looking for something to augment your field meals, check out Tasty Bite.
They offer a whole menu of very appetizing entrees and sides. All you have to do is heat them in the pouch. Since they're already cooked, you can also eat them cold but they aren't quite as tasty.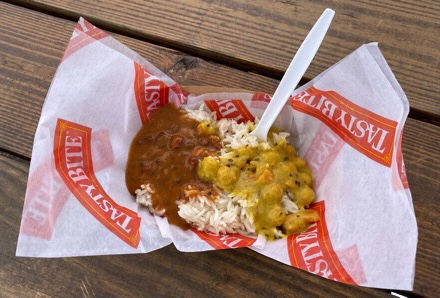 I sampled the basmati rice, madras lentils, and Coconut Chickpeas in Tumeric Curry. I definitely recommend all of it. In fact, I plan on adding them to my lunch options at home in the future.