The off-road section of GAOS is filled with various options. These two 6-wheeled vehicles stood out. In both cases that third axel offers increased payload and ground contact.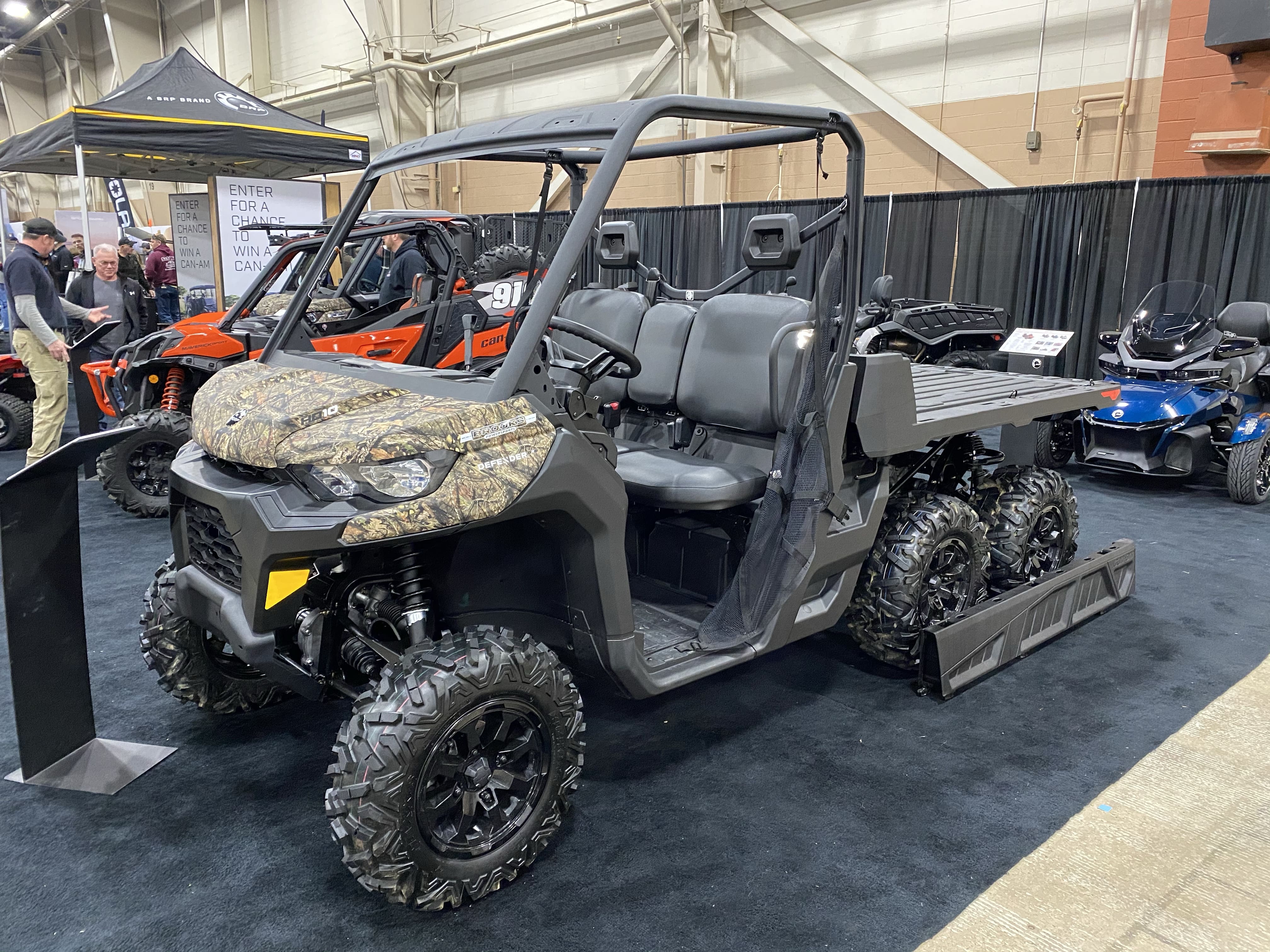 The Defender 6×6 DPS is a side by side machine with a traditional steering wheel.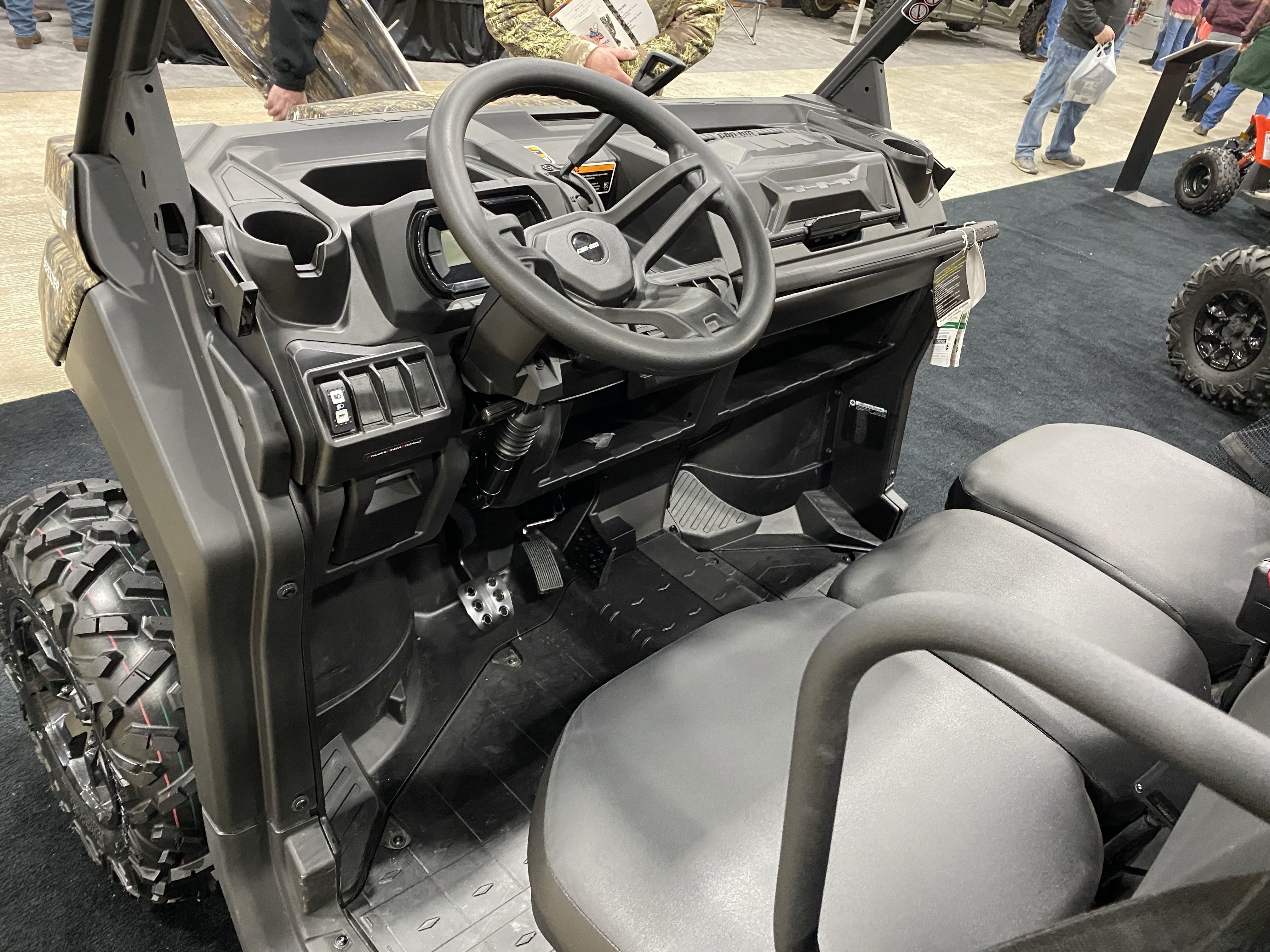 It incorporates a Rotax 976cc V-twin producing 82 horsepower and 69 foot pounds of torque. It's can carry up to 1,000 pounds and has a towing capacity of 3,000 pounds.
The bed can be opened up for larger sizes loads.
The Outlander Max 6×6 XT 1000 ATV features a 1000 Rotax V-Twin engine which produces 82 horsepower. It has a carrying capacity out of Additionally, there is a factory installed 3,000 pound WARN winch.
If there's a drawback to the Outlander Max, it's the wide turn radius due to the handlebar steering and extra axel.
The bed can be tilted to dump hauled material.