At last week's Outdoor Retailer I ran into Haven Tents which was originally launched on Kickstarter.
They've taken the best of the hammock and tent and put them together. It will accept a sleeping pad and offers a much more stable sleeping platform than a traditional hammock. Additionally, it has a roof which will zip closed so no need for an additional tarp.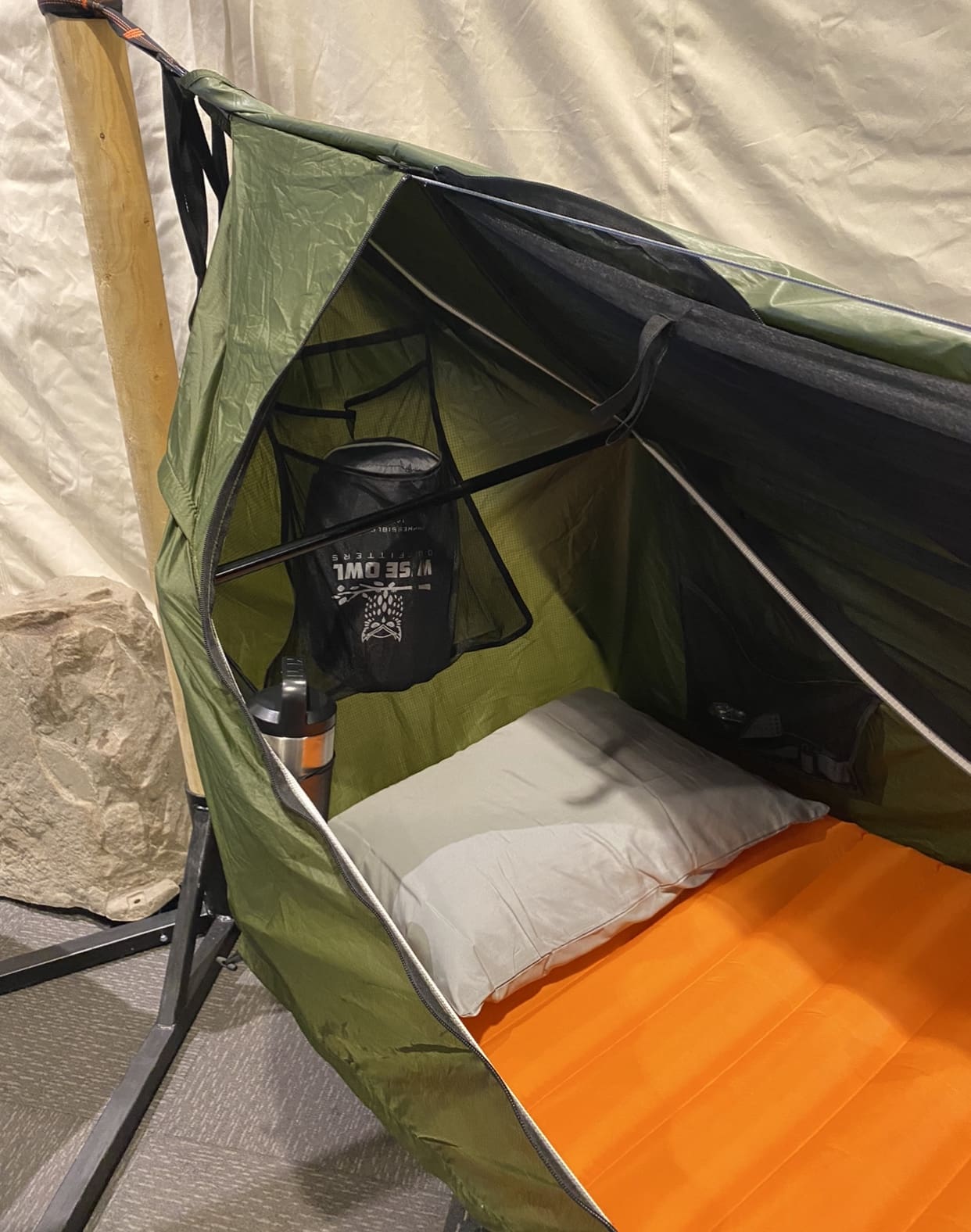 As you can see, there's interior storage and you can even store your pack inside the Haven with you.