The Strike Industries Quick Detach Sling Loop can be removed with a single hand. Simply squeeze the mechanism for attachment and detachment.
Instead of a traditional push button QD that is tough to disengage, the patent pending side to side mechanism allows for uninterrupted quick attach and detach while the sling is in use.
Crafted from 17-4 Stainless Steel and after a quench polish quench (QPQ) process, the durability of the sling loop is greatly increased.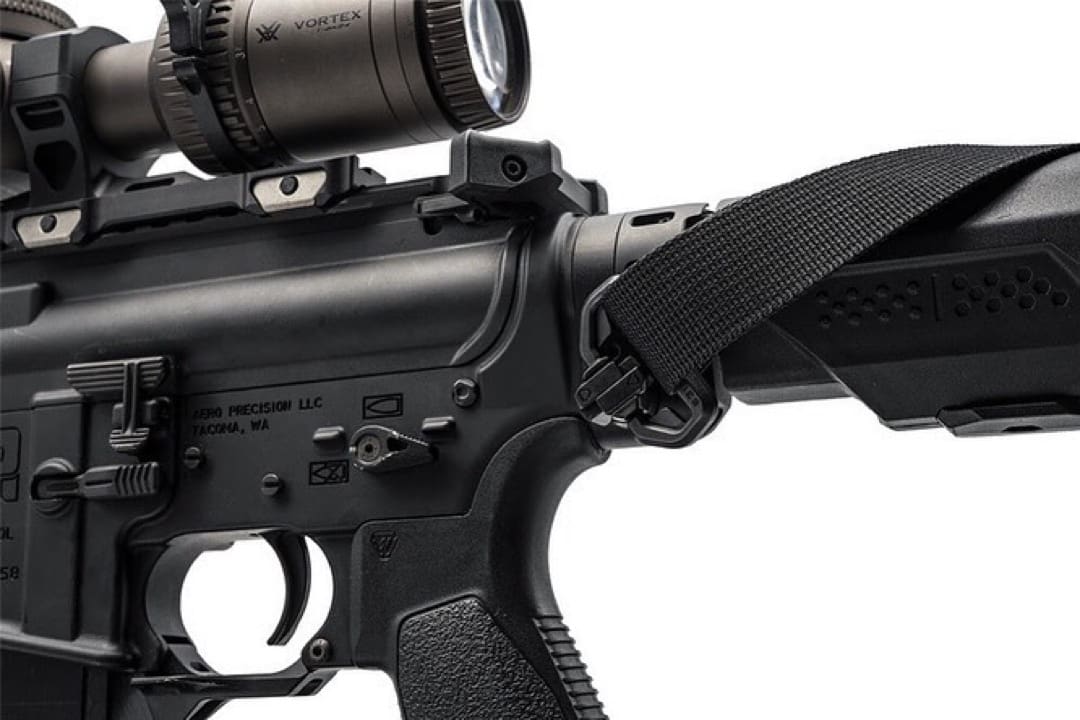 The enhanced geometry of the sling loop allows the strap to never pinch, bite, or roll around the interior of the loop.
www.strikeindustries.com/shop/strike-industries-quick-detach-sling-loop