Black Diamond Equipment introduced a family of traction devices during the recent Outdoor Retailer Snow + Winter Market.
Designed in conjunction with their mountain athletes, these traction devices feature stainless steel spikes and are intended to be worn with approach/light hikers/mountain runners.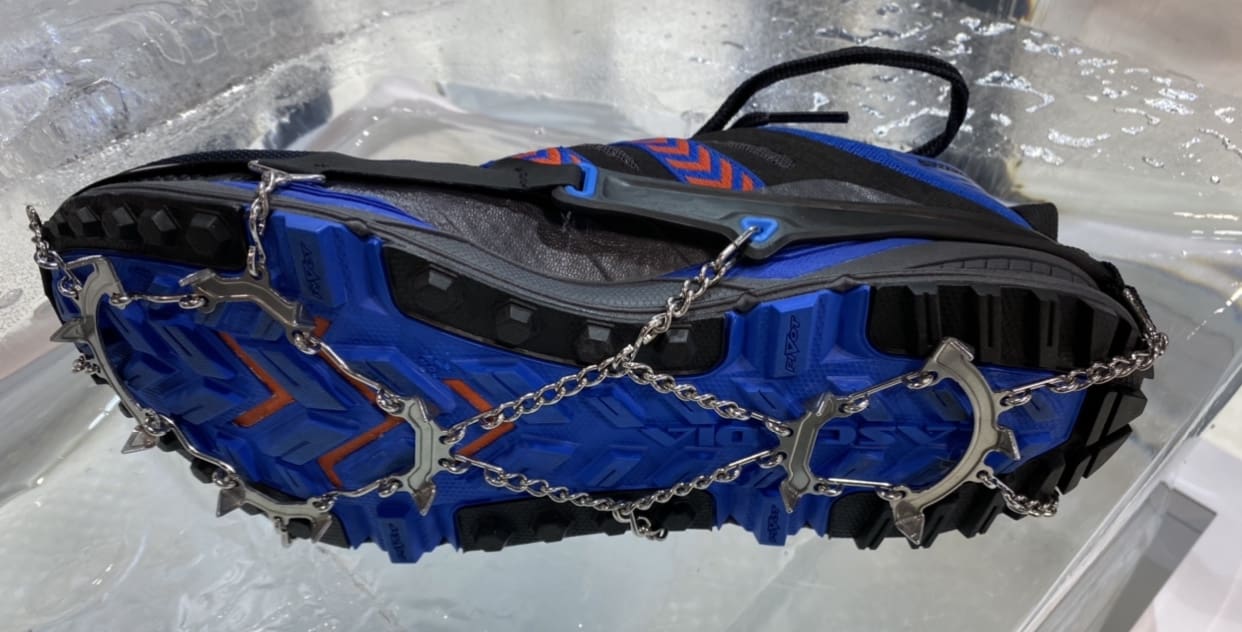 There are three models coming Fall 2020:
Their lightest model, the Blitz Spike weighs only 45 grams. There are six spikes at the forefoot.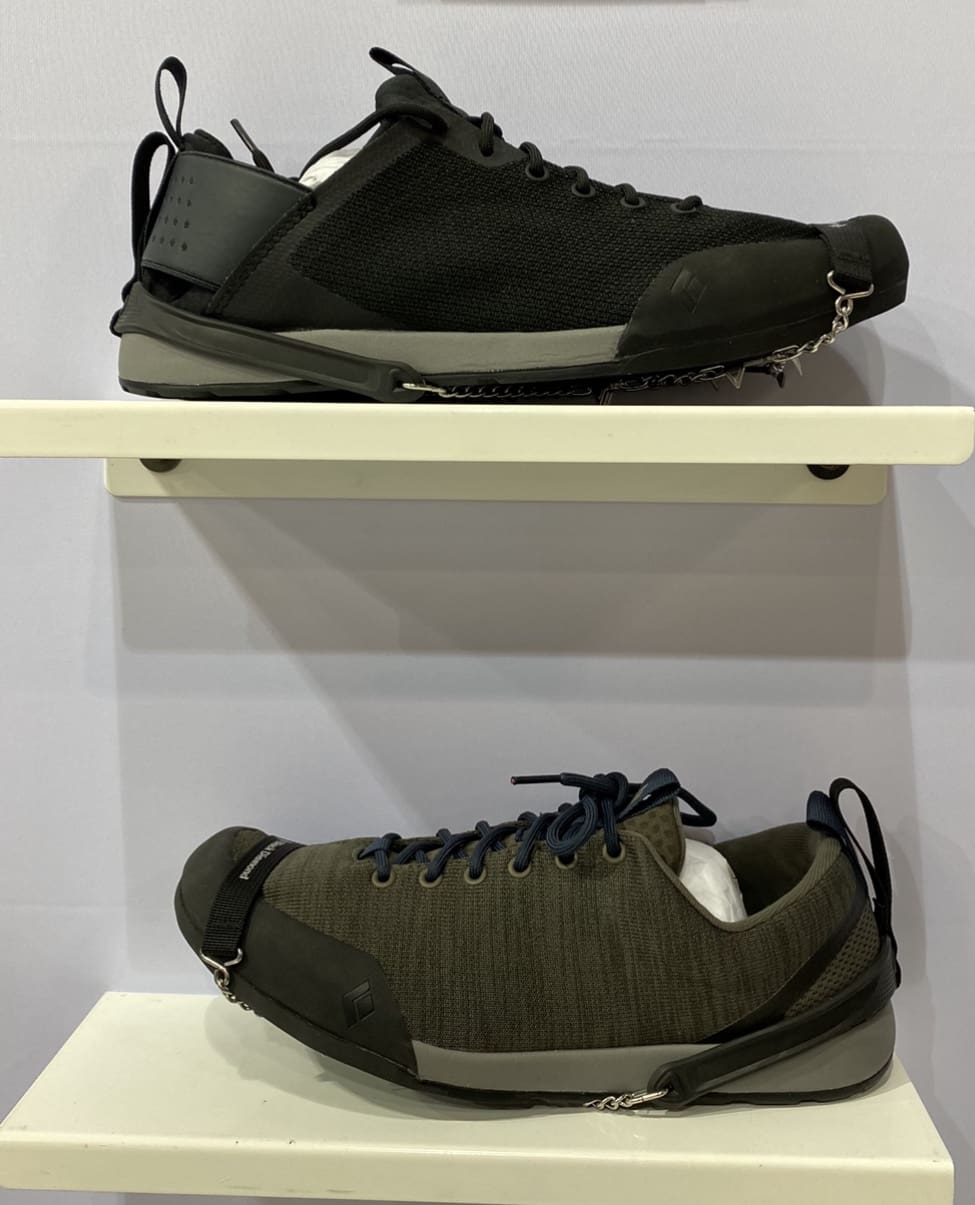 The Distance Spike is for long distance running. It features a hybrid upper with softshell toe cap with a heel retention elastomer.
The Access Spike is their workhorse model, with tough rubber retention.