Protekt is a new company I met during Outdoor Retailer. This veteran owned brand has introduced a line of skin care products. If you'd have asked me about skin care even a few years ago, I'd have looked at you like you had a horn growing out of your forehead. But now, I've begin to pay the toll of decades of sun and wind with regular visits to the dermatologist.
It's best to apply some lotion with UV protection before heading outside, regardless of the activity.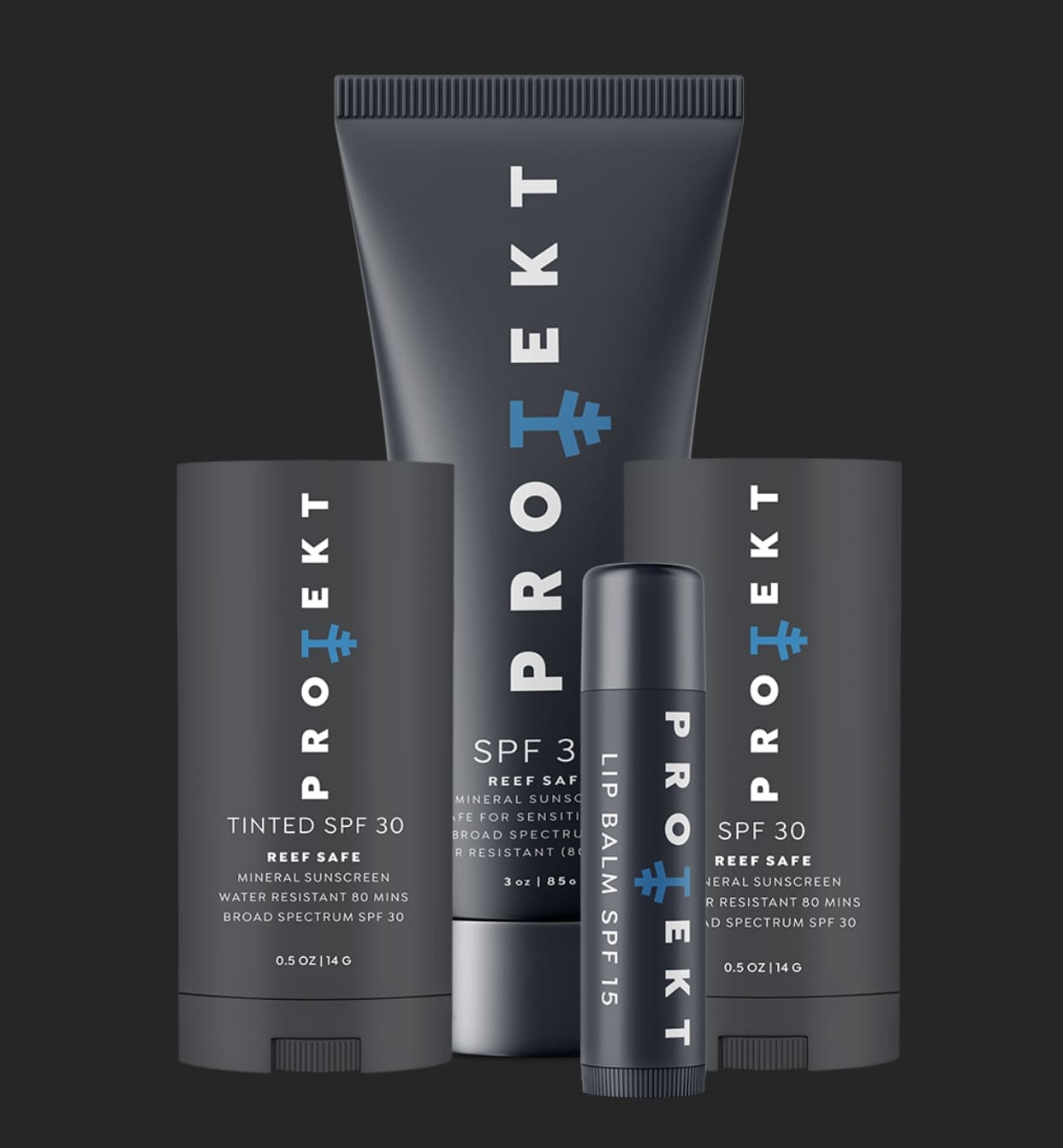 Protekt is launching with four products which utilize non-nano zinc oxide as the active ingredient. With the exception of the lip balm, they are waterproof for 80 minutes.
SPF 30 Lotion
SPF 30 Clear Sunstick
SPF 30 Tinted Sunstick
SPF 15 Lip Balm
For more info, visit protektproducts.com.