Birdwell Beach Britches have introduced the Birdie Reversible Mask. They've already manufactured over 20,000 and have another 20,000 in the queue. These reversible masks are constructed with two layers of breathable SurfStretch fabric and feature ties.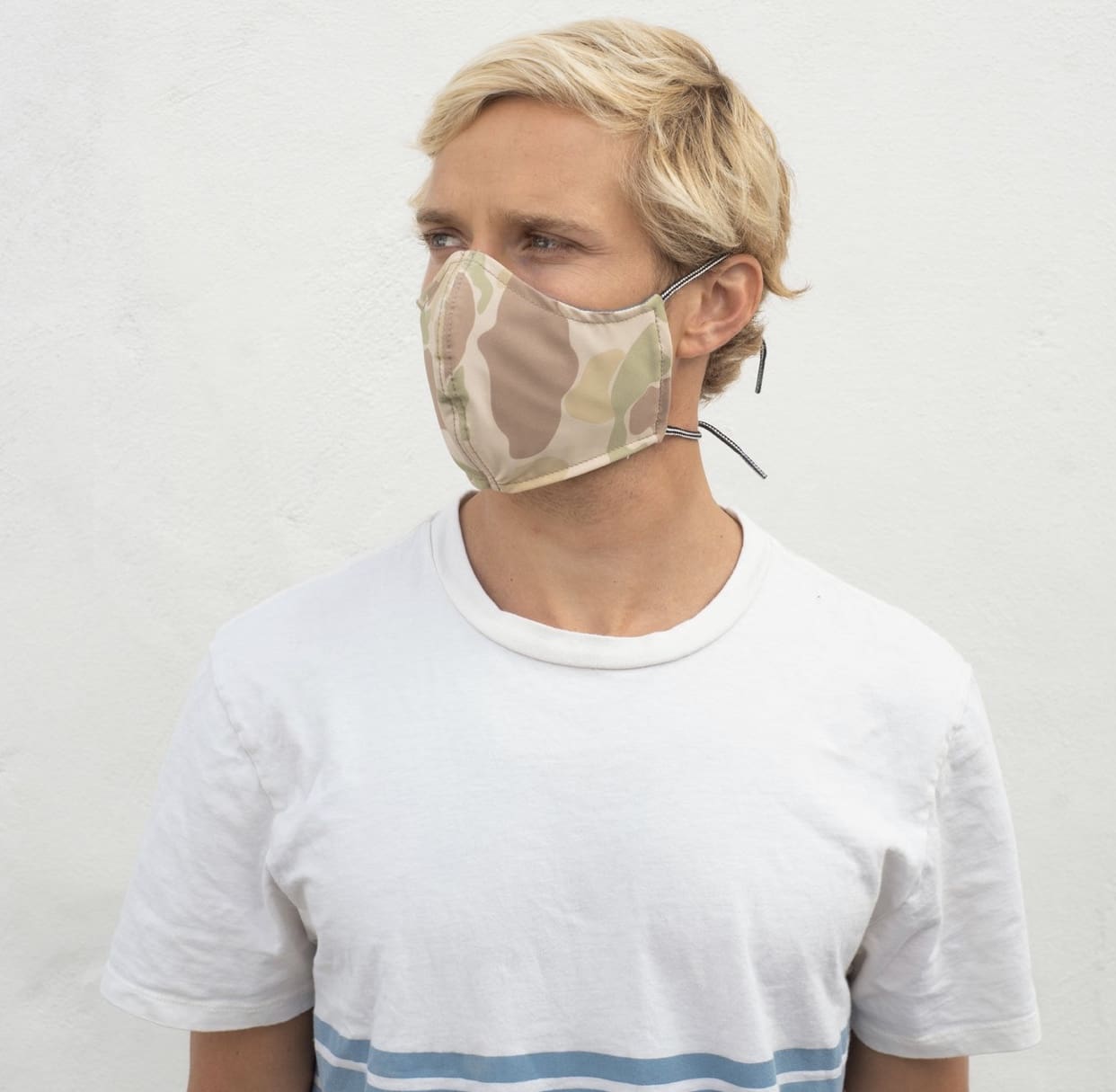 They are offered in a few colors SSD readers might be interested in, like Woodland and Frogskin camouflage.
For each mask you order, one will also be donated. If you already have the masks you need, consider donating one or more masks to the great team at CORE – a non-profit working in partnership with the LA Mayor's Office and the LA Fire Department to provide free drive-through testing for high-risk individuals.