Local Norfolk Firefighters Brett and Eric created the Rescue Ready RetroFit, an escape ladder for homes. Initially, they took it Sharktank but ended up bringing the concept to the finish line themselves and are funding initial production via Kickstarter.
You configure the Rescue Ready RetroFit in your home, preattached to load bearing members in your wall, allowing you to quickly place it into action in case you need to get out of your house in the event of fire.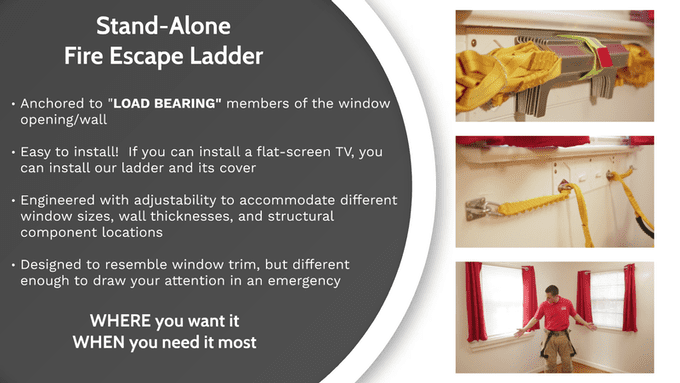 Offered in a 2-story model, with a 3-story version coming soon.
www.kickstarter.com/projects/rescueready/rescue-ready-retrofit-fire-escape-ladders-that-make-sense