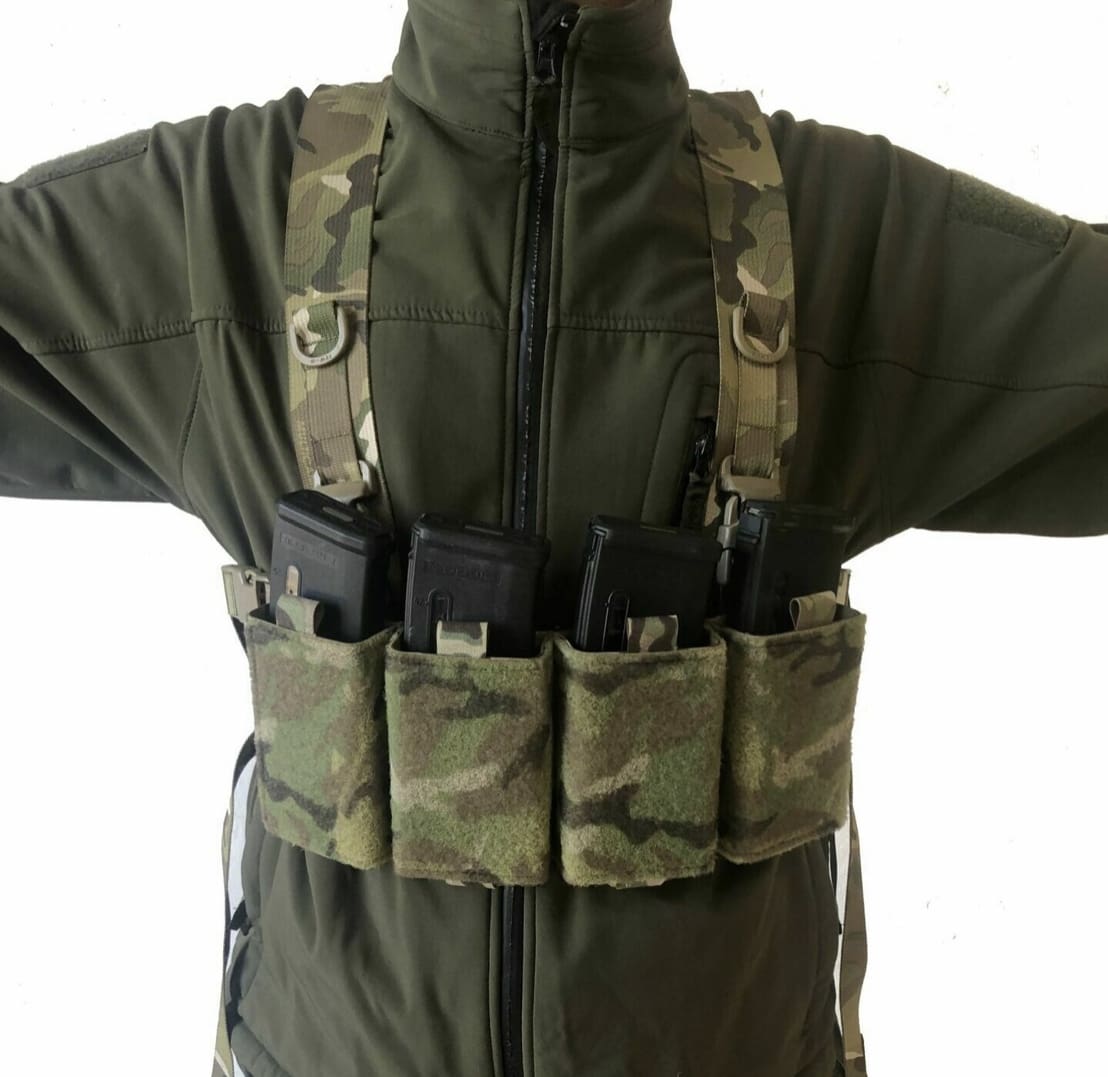 The Made in the UK, Luminae Chest Rig combines their Luminae Quad Mag Pouch and Luminae Chest Rig Harness.
The designed Quad Mag Pouch is mase from laser cut laminate and designed to be compatible with the VIRTUS plate carrier. As you can see, it also works with the Luminae Chest Rig Harness. Fits 4 x 5.56 Magazines and features Kydex inserts. Look for additional options, coming soon.
The front of the Chest Rig Harness features 3 levels of height adjustment and 2 D-rings for added versatility. The rear zips can be ordered in either Crye Zip-on panel or PLCE zip-on pouch configuration. The Luminae yoke is also Cummerbund Compatible meaning cummerbunds can be easily attached to the sides.
www.luminae.co.uk/store/Luminae-Chest-Rig