Insulated with ULTRA-DRY Down 750+ for performance in wet weather, the Ascent offers extra room between hips and knees and a mixture of vertical and horizontal baffles in the chest area to help prevent compression and clumping of the insulation.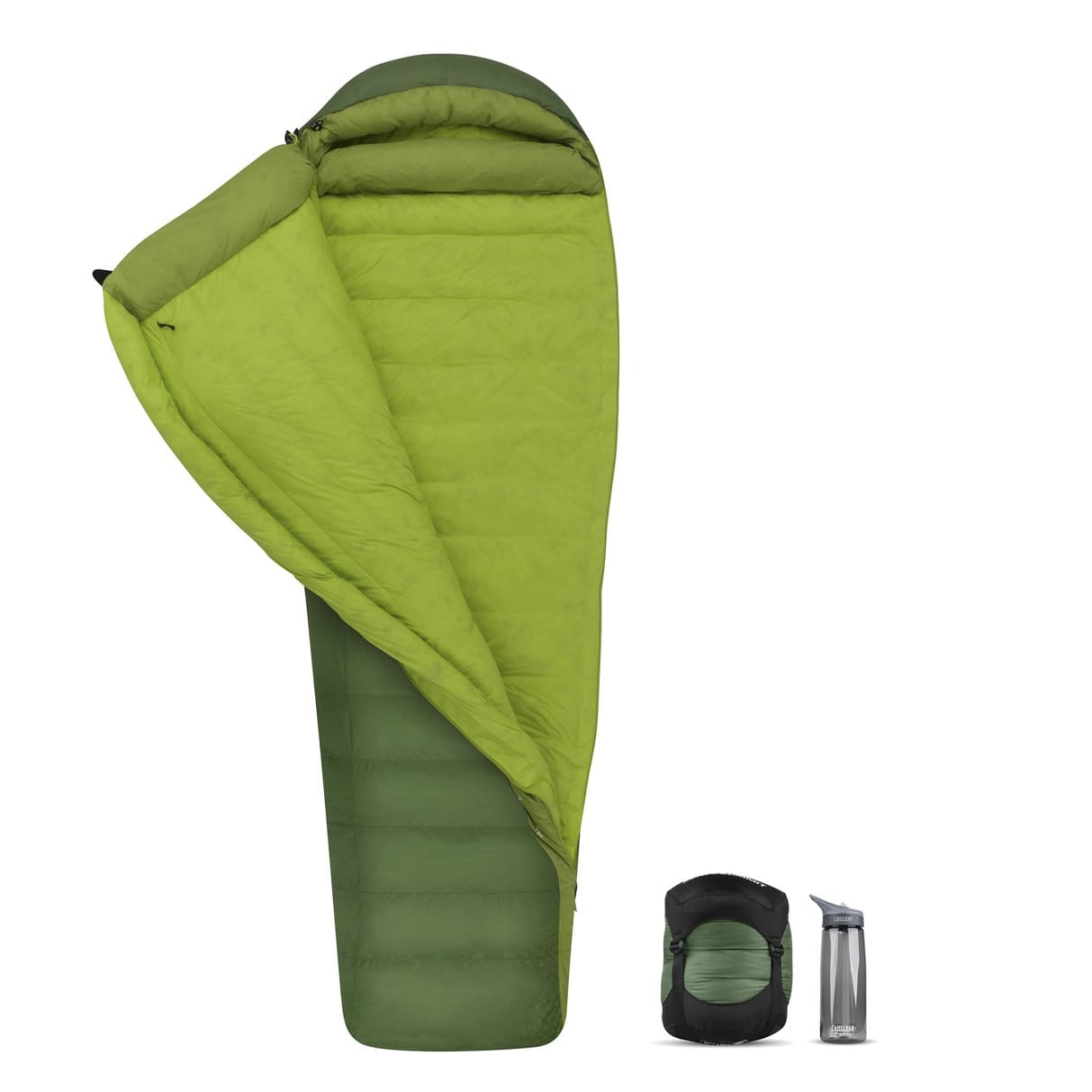 Their triple-zipper Free-Flow Zip system offers separate zippers on your left (full length) and right side (half length) and in the foot box. Open them for ventilation or to turn the Ascent into a fully-flat comforter.
What's more, the Ascent can be connected to the Women's Altitude, Journey and Venture sleeping bags, in both Regular and Long lengths because they all have the same side zipper length.
Offered in 25 F, 15 F and 0 F models in regular and long lengths. But don't let those ratings fool you. There's a lot of venting like we mentioned earlier, offering increased versatility in marker weather.
Here are their recommended uses:
– 2.5 Season: 25°F (comfort range 25°F to 70°F)
– 3 Season: 15°F (comfort range 15°F to 65°F)
– Winter: 0°F (comfort range 0°F to 60°F)
seatosummitusa.com/collections/mobile-sleep-system/products/ascent-down-sleeping-bag