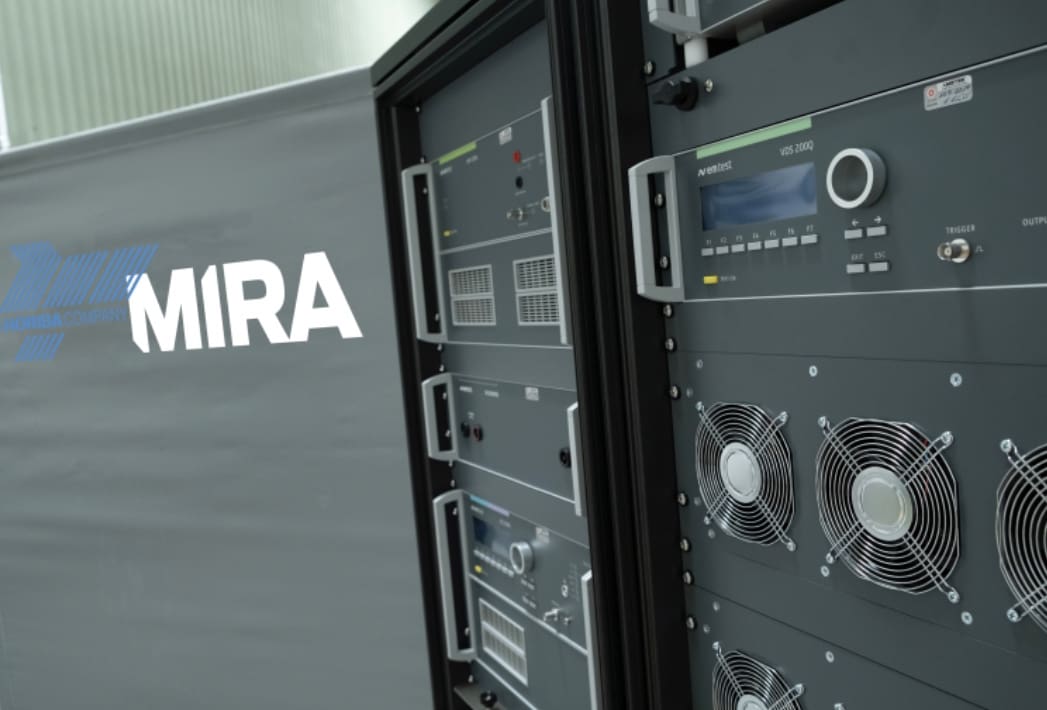 As a business committed to keeping a seat firmly at the helm of industry changes, HORIBA MIRA has invested £350k in a new power accreditation test service and Electrical Power Laboratory – providing defence industry customers with a first-of-its-kind validation solution in readiness for the new Def Stan 61-005.
The recently released new Def Stan 61-005 Part 06 (issue 7) – which applies to electrical power supply systems in vehicles for Ministry of Defence use – has been comprehensively updated to reflect the latest industry requirements and governance of power distribution systems for both current and future military vehicles.
Ahead of the changes, recent months have seen HORIBA MIRA, an established provider of vehicle verification and validation solutions, make significant investment in the development of a bespoke Def Stan 61-005 Electrical Power Laboratory at its Nuneaton headquarters – creating the UK market's most sophisticated testing ground for customers seeking to ensure compliance with the new standard.
The cutting edge facility includes the addition of two new 100 amp transient generators – the first in the UK – enabling the HORIBA MIRA team to far surpass standard 30 amp test conditions and assess vehicles against extraordinarily high currents of up to 100 amp.
With the continued evolution towards complex electric and hybrid military vehicles requiring high power supplies, HORIBA MIRA is not only providing a market-first solution to Def Stan 61-005 compliance, but playing an integral role in supporting the industry to meet the evolving validation challenges associated with the increasing power demands of modern defence and commercial vehicles.
Mark Emery, Electromagnetic Compatibility (EMC) Technical Manager at HORIBA MIRA, said: "As a business, we pride ourselves on staying one step ahead when it comes to our ever-changing industry, working to meet our customers' future requirements today.
"As such, we have placed significant investment in the development of our new power accreditation service and laboratory, with the aim of ensuring our customers have access to the most sophisticated solution first, when it comes to ensuring compliance with the new Def Stan 61-005.
"This is an incredibly exciting development for HORIBA MIRA. Not only will it help to ensure a seamless transition towards this complex new standard for customers, but it marks a major step forward for increased power generation test method capability here in the UK."
Mark added: "Inherently, military vehicles are energy-intensive, with a myriad of power-intensive electronics required to perform different mission applications. But as the rate of innovation and applications continues to grow, including the movement towards electric and hybrid options, the energy demand of such vehicles continues to escalate – placing greater onus on the power accreditation validation methods behind it.
"In this way, our new facility will play a fundamental role in helping both existing and new military customers to perform the vital testing needed to meet current and future vehicle standards in the years to come."
The new offer will form part of HORIBA MIRA's vast EMC division which will continue to support Def Stan 59-411 and MIL-STD 461.
With military test programmes often taking place over several months or years, customers utilising HORIBA MIRA's unique expertise are also able to take advantage of secure workshops and facilities, associated office spaces and IT networks that are fully accredited by the UK Ministry of Defence (MoD) as part of MIRA Technology Park. For more information on the new Electrical Power Laboratory or MIRA Technology Park, visit www.horiba-mira.com.