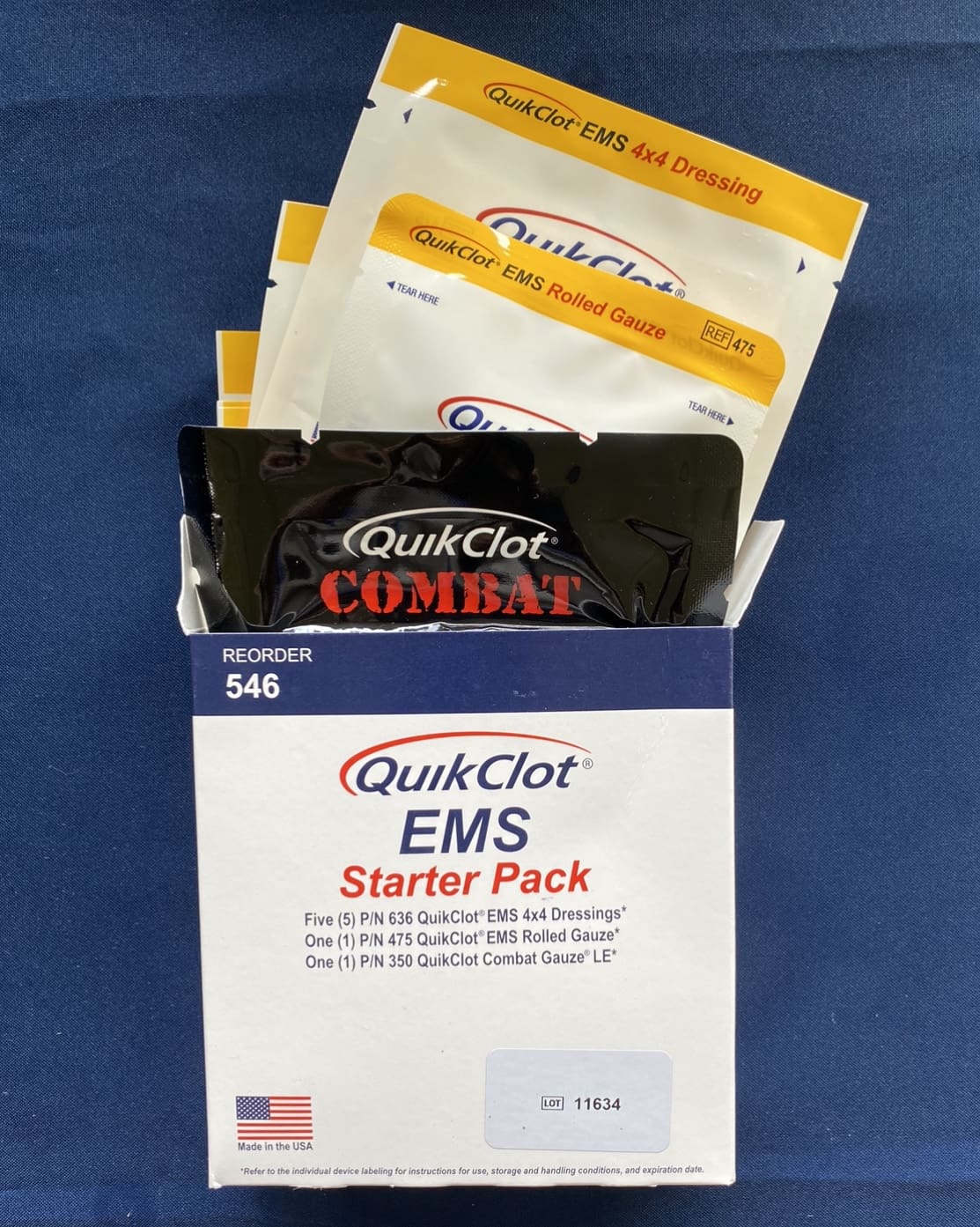 Z-Medica has introduced a QuikClot EMS Starter Pack which includes:
5 x QuikClot 4×4 EMS Dressings – Three to a package, the 4″ x 4″ Dressing is a sterile non-woven 4-ply gauze pad that is impregnated with the active ingredient in all QuikClot's® products: kaolin.
1 x QuikClot EMS Rolled Gauze – 3" x 4' of soft, white, nonwoven, hydrophilic gauze impregnated with kaolin.
1 x QuikClot Combat Gauze LE – Provides the same level of performance as the military version in a compact Z-folded packaging and now features a radiopaque marker that can easily be detected by an X-ray. Combat Gauze LE is 3″ x 4 yards of kaolin-impregnated gauze.
QuickClot is the primary hemostatic agent for all branches of the US military. Impregnated with kaolin, an inorganic mineral that is both safe and effective in accelerating the body's natural clotting cascade without any exothermic reactions or use of animal or human proteins.
Units and agencies can procure all products shown during ADS Federal Range Day by contacting ADS Inc.