The L3HARRIS AN/PVS-31C is a Binocular Night Vision Device being procured by the US Air Force.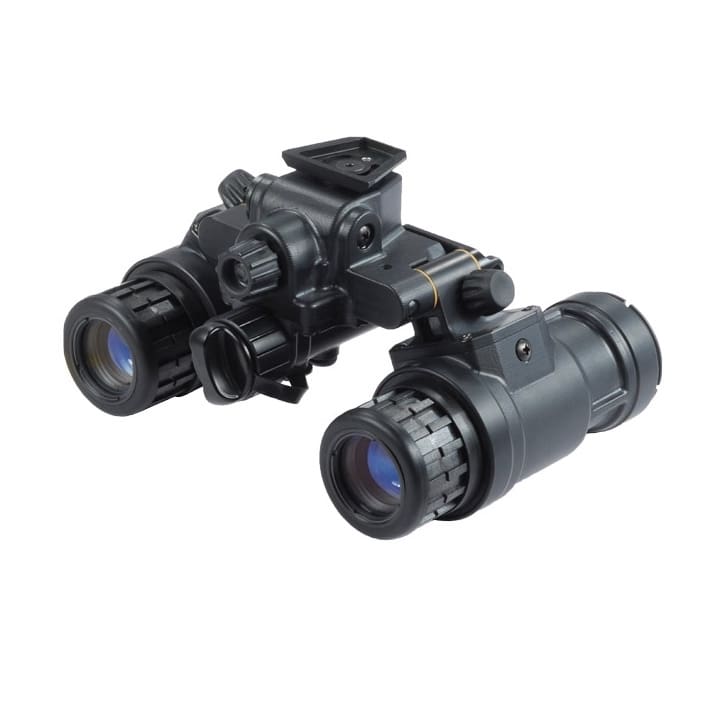 The Gen III Image Intensification Tubes (I2) integrate Auto-Gated Technology to prevent damage in high-light environments. What's more, these white phosphor tubes offer varying shades of intensity between black and white (over legacy black and green), resulting in better contrast and depth perception.
Features:
-Manual system gain and focus adjustments for custom image quality optimization
-Lightweight ergonomic design reduces head-borne weight and decreases neck strain
-Optional diopter lenses optimize operator preference for visual acuity
-Rotating binocular design allows low profile against helmet when in stowed position and the option to use as a single monocular
-Works with currently fielded dovetail helmet mounts
-Auto OFF when stowed; resumes power when deployed
-LED indicators in left and right monocular alert the operator when the BNVD has no less than 10 minutes of battery life remaining
-Replaceable/upgradeable I2 tube assemblies
The L3HARRIS AN/PVS-31C BNVD is available for unit and agency purchases via National Stock Number 5855-01-663-5119 or through ADS Inc as P/N: BNG-001-A48AF.