I don't get to write about electronic warfare equipment very often, but it's always fun when I do.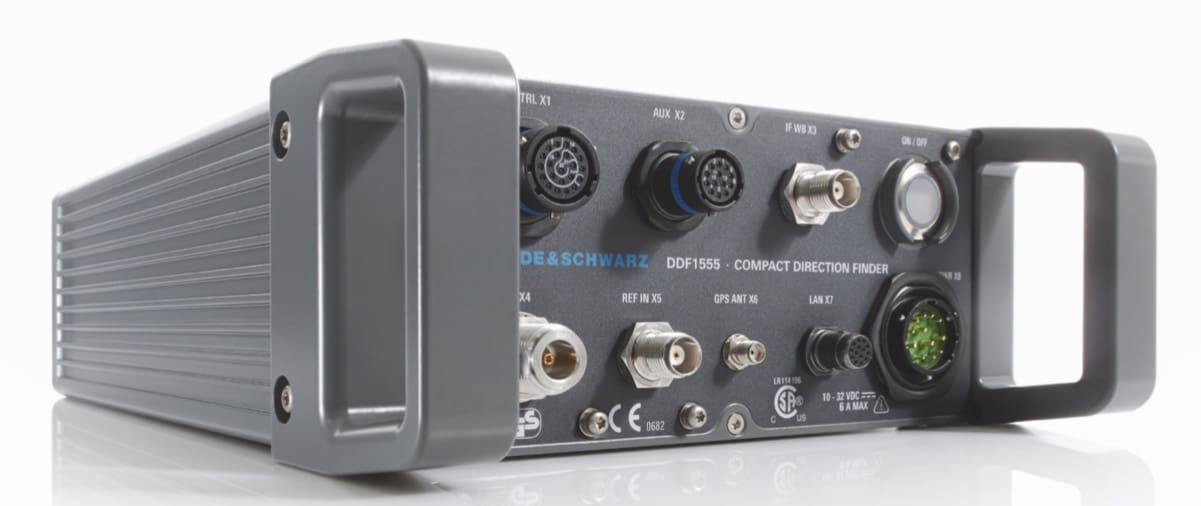 The R&S DDF1555 Compact Direction Finder can be configured for spectrum search, signal monitoring and mobile as well as static direction finding. There is even an option for internal recording of signals.
It can be used with a variety of end user devices and depending on receivers installed, will receive signals from 9 kHz to 7.5 GHz and DF signals from 20 MHz to 6 GHz. Likewise, the system uses either the correlative interferometer or Watson-Watt method for DF solutions. There are a variety of antennas available for use, depending on the application.
The system weighs just shy of 9 lbs and utilizes a BB-2590 type battery which delivers up to 10 hours of DF operation.
Units and agencies can procure all products shown during Virtual Warfighter by contacting ADS Inc.