Granted, it's the 80s, cartoony version of GI Joe and not the classic 12″ version, but hey, knowing is half the battle, or something like that.
At any rate, snow sports company Gilson has introduced a line of skis and snowboards emblazoned with iconic Joe images.
Duke
Cobra Commander
Snake Eyes
Storm Shadow
You can also select a Team Joe or Cobra T-shirt.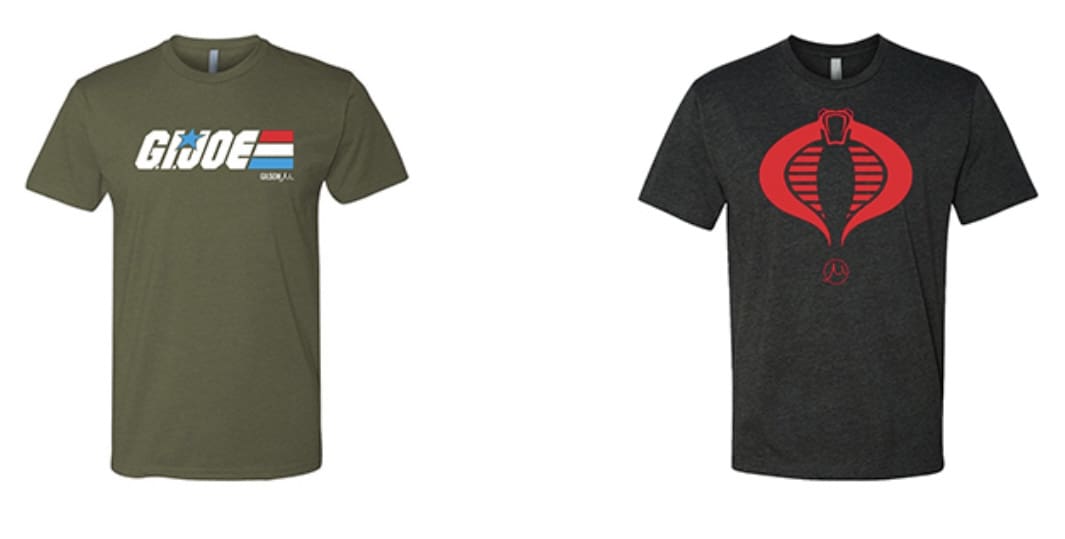 The Gilson Hybrid-Camber Snowboard is blunted 3cm in the nose and 3cm in the tail, which makes the board measure a full 6cm shorter than their freestyle model.
The 99mm ski model is the All Mountain Ski which is the Best Selling Ski in the history of Gilson Snow.