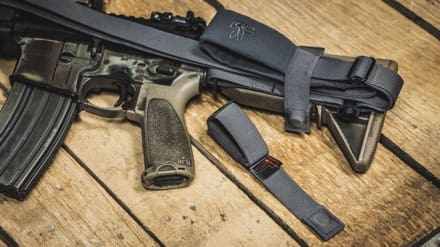 Haley Strategic Partners has launched the D3FAULT Stock Preset Device & NEOMAG Sentry Strap.
The D3FAULT is one of the easiest plug and go solutions to quickly grab your weapon, rip out the buttstock, which stops at the correct position, and be confident that you are ready to fight.
The Sentry Strap by NEOMAG is a sling staging device which uses two powerful magnets located within the Sentry strap to hold your sling fast to your rifle. Deploying is simple; grab your sling, and tug. The sentry strap breaks away on its own.
D3FAULT
Disruptive Grey Sentry Strap
haleystrategic.com/sentry-strap