This week GNARBOX announced two new products, GNARBOX 2.0 Drone Edition and Edge Compute Platform. For those of you unfamiliar, GNARBOX hit the imagery storage and exploitation scene a few years ago with a crowdfunded device which allows both storage and digital manipulation of image files outside of a computing environment like a laptop or handheld device. Rather, the heavy lifting is accomplished on the GNARBOX via wireless control from apps on a handheld.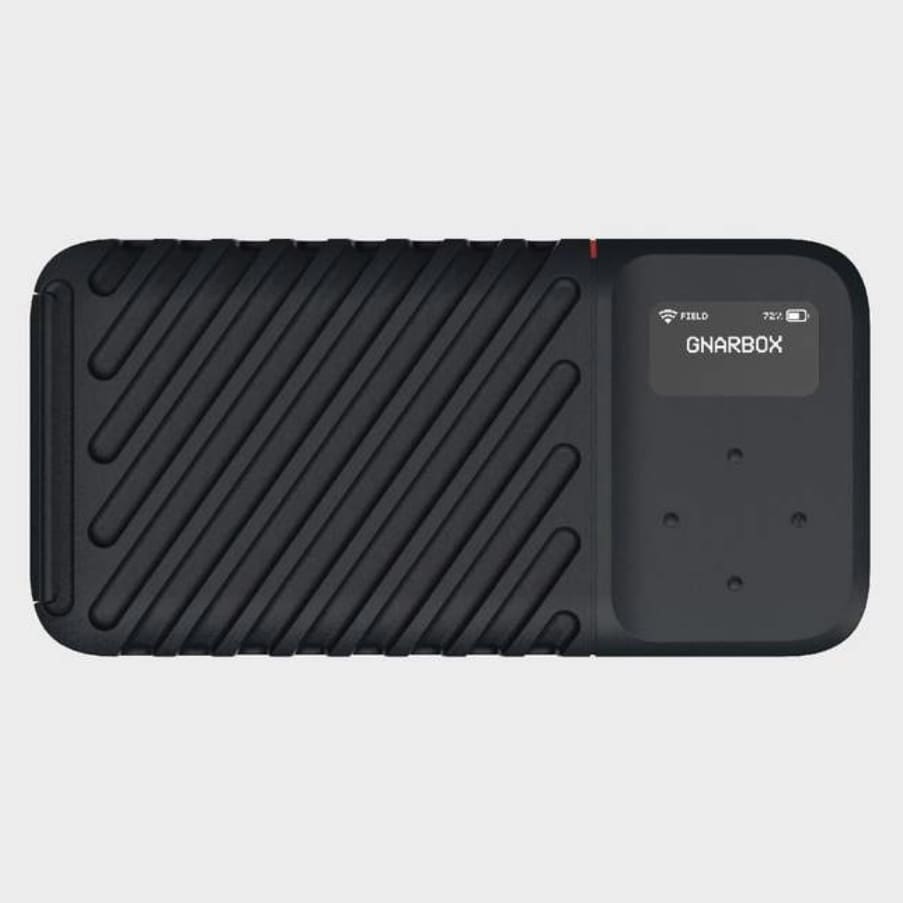 Although intended for photographers, the tech was quickly picked up by others who work with various forms of imagery data sets.
The company claims the GNARBOX features "Mil-Spec" environmental hardness, so take it with a grain of salt until we verify what that actually means. It does however, include a 1TB NVMe SSD with two USB-C ports, an SD card slot, and a Micro HDMI port. The USB-C ports have a transfer rate of 390 MB/s, while the SD card has a transfer rate of 75 MB/s.
DNG images, H.264, H.265, and ProRes formats are supported by the GNARBOX 2.0 Drone Edition and can be backed up to Dropbox.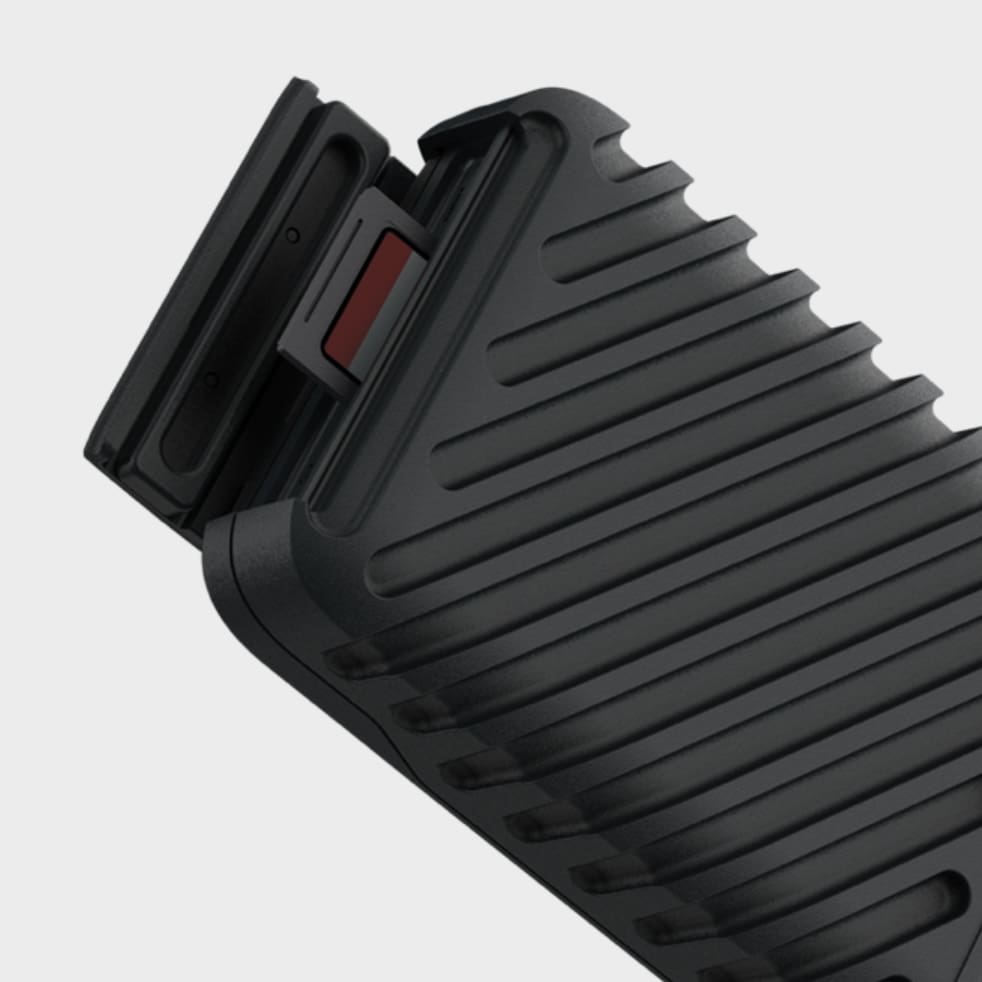 Additionally, it uses xxHash64 Checksum with byte-for-byte verification checks for corruption in the field automatically with progress displayed on the GNARBOX screen.
Essentially, Drone Edition is just software. It still resides on the GNARBOX. For the drone operator, it offers automated file organization using tagged geo-location and flight data to find specific image data. It also incorporates Pix4D's cloud software to make workflows simpler and transfer data seamless.
Data sets may utilize a iOS hotspot to deliver from the GNARBOX to your cloud for additional 2D and 3D processing.
"While developing a complete solution for Photo and Video workflow, we built our stack on a containerized architecture with future markets in mind. The capabilities of a computer like ours are driven by software, and expanding offerings to new applications has been the vision since the beginning. It doesn't matter if the data being collected is off a photographer's camera, a powerline inspector's drone, or an autonomous vehicle at an industrial site — it's all data in need of storage, processing, and upload from the edge. We believe our proven track record in delivering rugged computing ecosystems will help us bring significant value to these markets."
-Tim Feess
GNARBOX CEO
Interestingly, access to the software is via annual subscription and GNARBOX is offering a very optimistic 10-year plan.
It gets better (or worse, depending upon your point of view) as they also launched their Edge Compute Platform GNARBOX which allows drone operators to deploy software right in the platform, at the edge, rather than at a central server. This will make it more difficult to conduct some forms of countermeasures against threat systems.