Brownells Newest MPO Scope Gives Dangerously High Light Transmission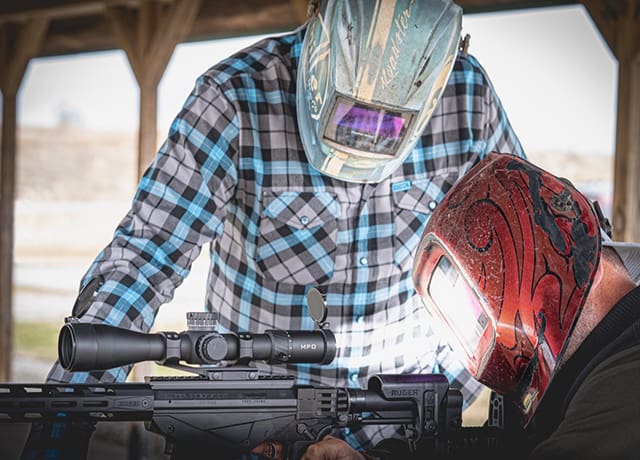 GRINNELL, Iowa (April 1, 2021) –Brownells newest optic in its very popular Match Precision Optic line – the MPO LT – disruptively shifts the light transmission paradigm out of the box to synergistically become a next-level shiny object brighter than the noonday sun.
Labeled the "LT" because of its dangerously-high light transmission rate, the MPO LT scope simultaneously transmits and focuses light so intensely the scope can be used as both an effective optic in low light, or a tactical energy weapon in full sunshine, able to start fires or sear retinas at up to 100 meters.
"We wanted a scope that would really move the needle in the optics world" said Director of Product Management Paul Levy. "Once we figured out how to transmit enough light through a scope to make it an almost-laser, we knew we were on to something big. Our people sacrificed – literally – to help make the MPO LT a reality."
Each MPO LT will come with a professional-grade tactical welding helmet to prevent the user from blinding himself in bright light conditions. The first 100 MPO LT scopes will also come with a free advanced burn treatment field kit, an industrial sized jar of aloe vera cream, and a tactical eye patch should the worst-case scenario occur.
The MPO LT will retail for $6,999.95.
To learn more, visit www.Brownells.com.