Top drive vehicles are generally used by hunters and are often modified pickups. The Cabra from Ultimate Top Drives is something altogether different.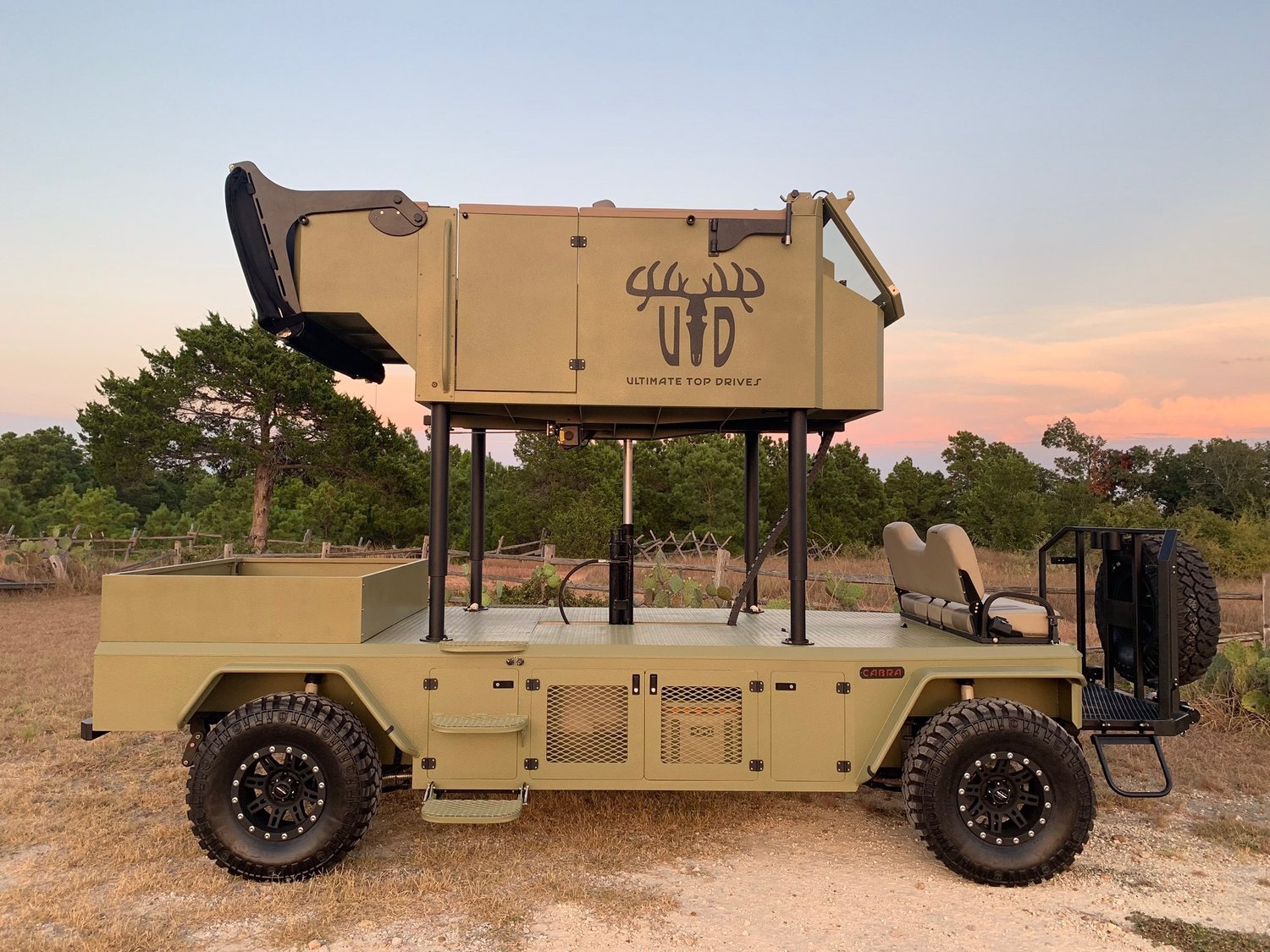 First off, it's an electric vehicle, making it extremely quiet while moving toward the hide. Additionally, the cab is in the lowered position during transit for stability and then raised into position once at the hide. However, the Cabra can be driven with the cab in the up position during stalking. The 5-seat cab also features a convertible top design sun shade. There are two seats at the front which the refer to as Quail seats which have cups holders and are protected by a brush guard as well as a storage platform at the rear with an integrated game winch. Options include dog boxes and dual feeders.
Interestingly, the lithium ion batteries offer a 35 mile range at a top speed of 35 mph, but they've included an onboard gas powered generator to extend the range. It also features 110 and 220v outlets and will accept a light bar. You could even call game via an optional Bluetooth sound bar.
As you can see, the Cabra is offered in several
paint schemes. It is our understanding that the 2021 inventory is already sold out and that they are taking orders for 2022. Contact Lawson to get on the waitlist [email protected].