During Blade Show, CRKT Knives showed off their new 6-Bit Driver Tool which was designed by Joe Wu of Mountain View, California.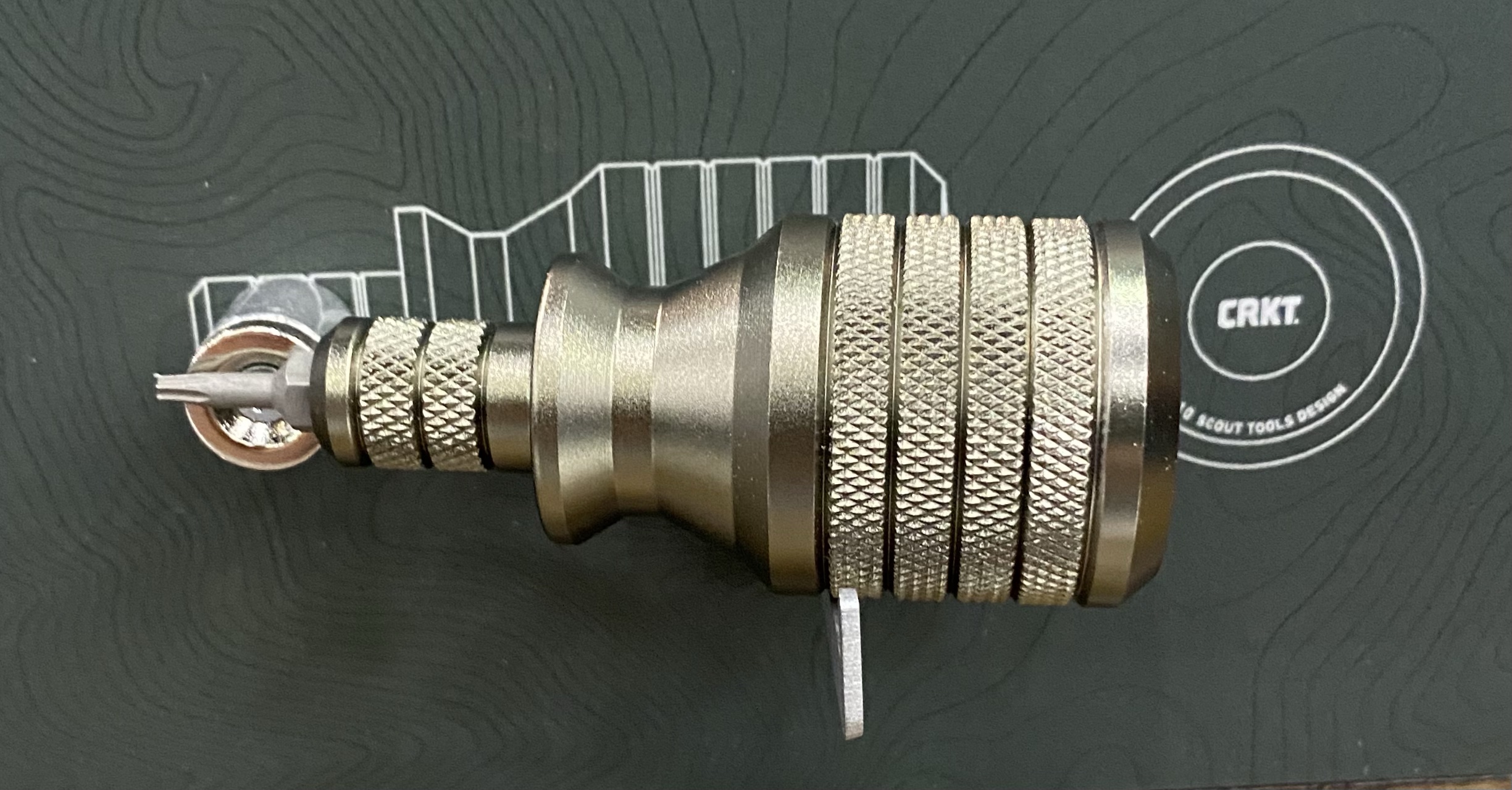 Made from aluminum, it is Type III anodized and utilizes a magnet kn the driver tip to secure the bit.
It holds up to six bits and ships with T6, T7, T8, T9, T10, and T15.
www.crkt.com/6-bit-driver-tool