While Ontario Knife Co isn't the only company who has developed a bayonet, it looks like they'll be the first to market.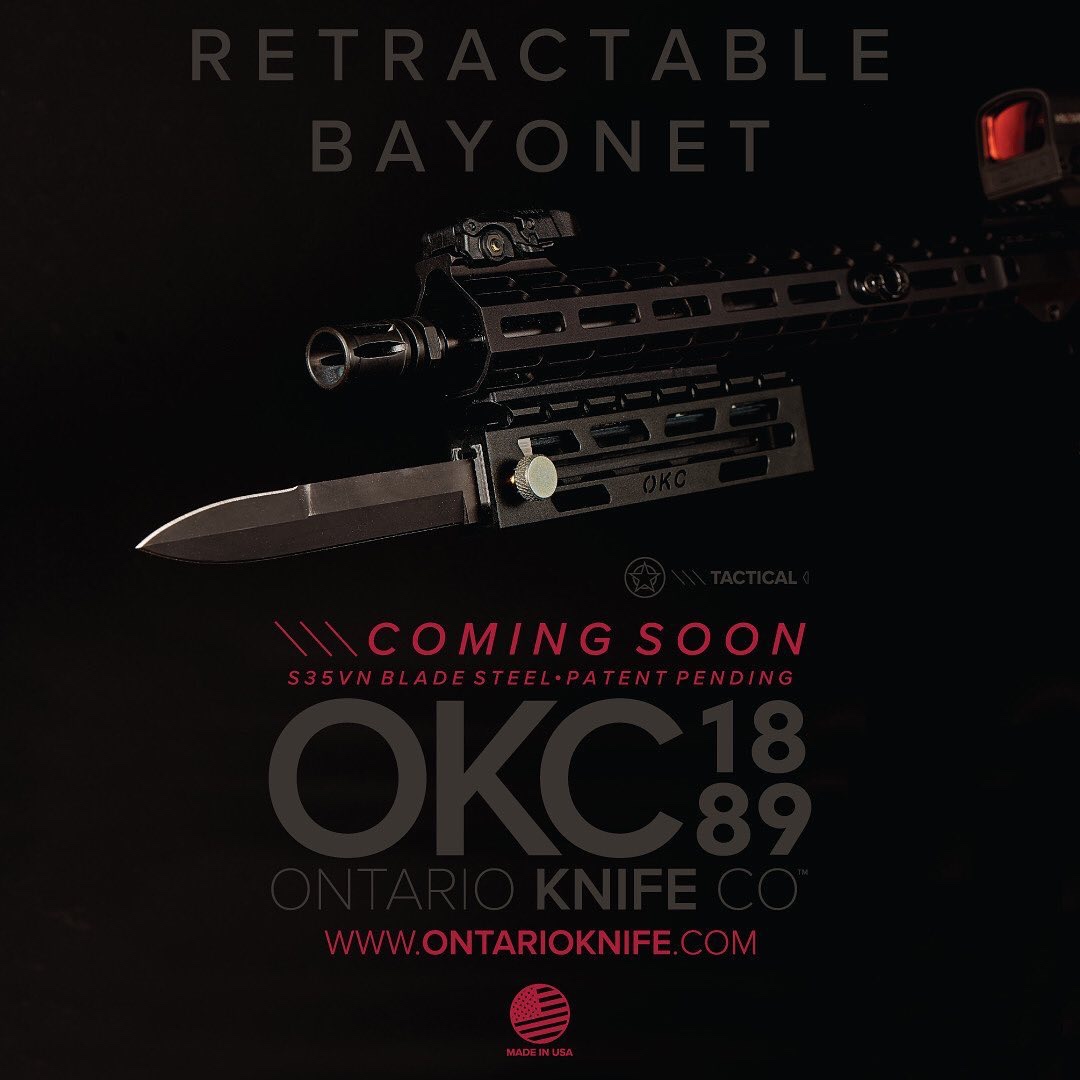 The OKC Retractable Bayonet attaches to your AR, or any firearm outfitted with a Picatinny Rail System. Featuring a 6-inch retractable blade crafted with high quality .1875"-thick S35VN steel (with blade hardened to 59 Rockwell C), the bayonet measures 13-inches in open position, and 7-inches when closed. With simple one-handed operation, the bayonet deploys with a quick pull of its spring-loaded, stainless steel knob. This same knob can be used to easily retract the blade back into its carriage when not in use. With multiple mounting options, the blade can be positioned forward or further back on the firearm to custom fit the barrel, and the user's preference to how much blade is exposed beyond the barrel. The multi-functional blade can also be taken off the firearm and used as a regular knife.
The OKC Retractable Bayonet has a 6-inch long by 1.5-inch-wide housing constructed from 6061-T6 aluminum with a black anodized finish.