Detent Slipjoint, Flipper Opening, Rustproof, Edge Holding Pocket Knife for All Terrains
Terrain 365™ introduces their new Otter Slip Flip-AT. Another variant of their popular Otter Series, and is a straightforward, detent type, slipjoint flipper. Made with 100% rustproof "All Terrain" construction, featuring their dendritic cobalt Terravantium™ blade alloy, custom turned titanium hardware throughout, titanium pocket clip and ceramic bearings. Available in full titanium or carbon fiber handles with a titanium detent leaf. This is also their most economic model their offer. This compact slipjoint is edge holding, quick, light, and engineered for practical use in any environment on land and even under water, without ever rusting, pitting or staining anywhere on the knife.
The Otter Flip-AT is available with Terravantium™ blades and either full titanium billet or carbon fiber handles.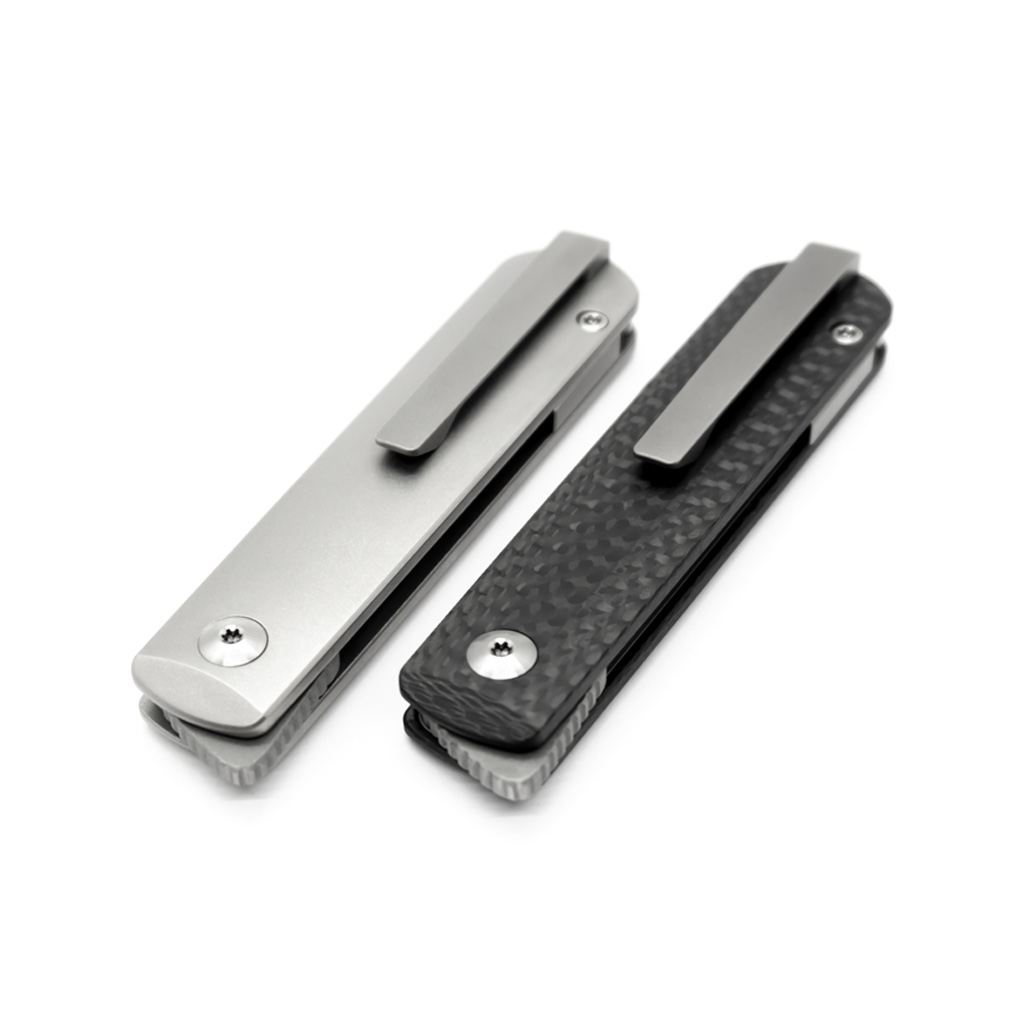 Creative Director and Co-Founder Patrick Ma of Terrain 365 states,
"The Otter Slip Flip-AT is in our full rustproof 'AT' configuration and probably in its simplest configuration as a folder. Simple, elegant in form, easy to use with one-hand and slips into any pocket."
The Otter Slip Flip-AT is available for $235 (Ti) and $225 (Carbon Fiber) on their website.