Fountain Valley, CA—SureFire, LLC, manufacturer of the world's finest—and most innovative—illumination tools and tactical products, is introducing the Micro Scout Light® Pro.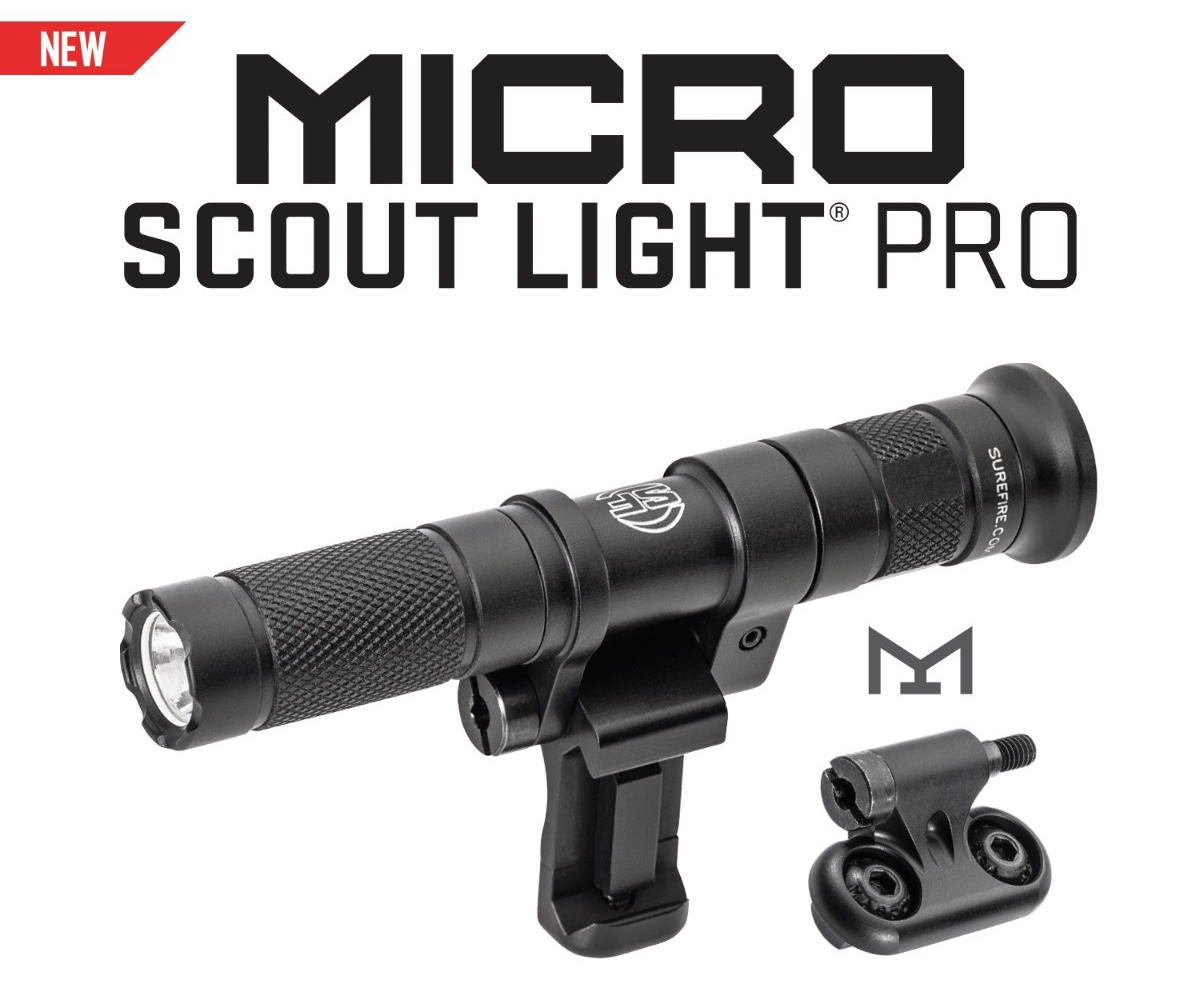 The Micro Scout Light Pro is SureFire's lightest, most compact Scout series WeaponLight to date, ideal for those who primarily operate with NVGs but also need an extremely low profile and lightweight white light for navigation, SSE or CQB. It's an excellent solution for PDWs with extremely limited real estate, where profile and concealability are most important. The Micro Scout Light Pro offers maximum capability and exceptional versatility with minimal size.
Measuring less than 4 inches in length and weighing a mere 2.1 ounces, the Micro Scout Light Pro takes size efficiency to a new level. You won't even know it's there, but it provides high-quality illumination for positive target ID, navigation, or Sensitive Site Exploitation. It can also illuminate targets up to 65 meters (70 yards) away. A recoil-proof, premium LED generates an impressive 300 lumens from a single rechargeable AAA battery that delivers 1.25 hours of constant runtime, and SureFire's smooth parabolic reflector technology shapes the output to create a far-reaching, high-intensity beam. It also generates ample surround light so you can see what's on either side of you as well as what's in front of you.
Learn more: www.surefire.com/products/illumination/weapon-lights/m140a-micro-scout-light-pro