Colt, Colt Canada, and their new parent company CZ Group displayed a multitude of firearms at DSEi.
One of the weapons that caught my eye was the latest upgrade to the M4 Carbine, which Colt calls the M5. It features a completely redesigned lower receiver with full ambidextrous controls and a new upper receiver and rail design for increased rigidity, while retraining the ability to change rails, lost with a monolithic design.
Above you can see several variants.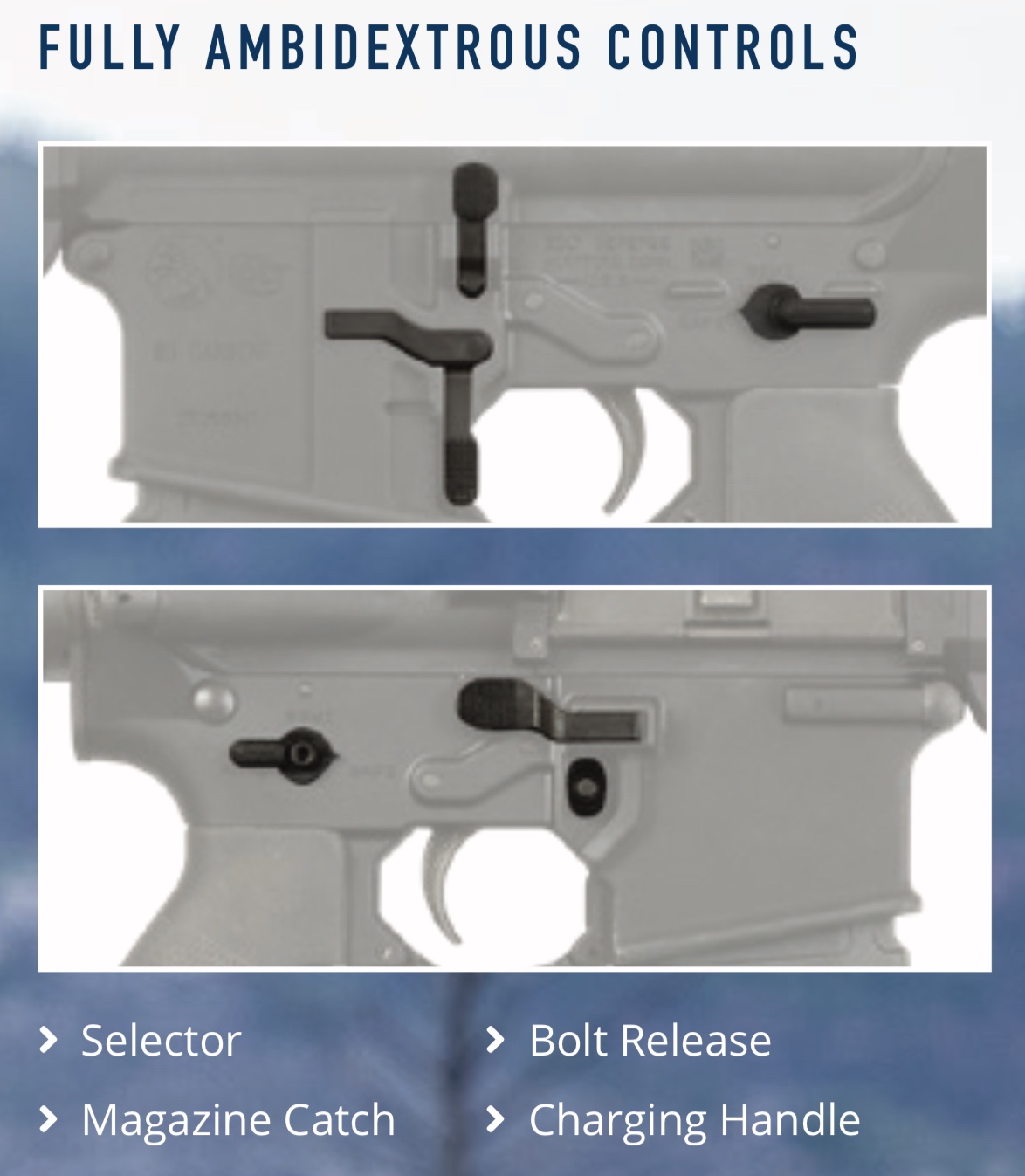 The latest addition to the ambidextrous controls is a Bolt Catch at the right side of the Carbine which can be manipulated with fore finger or thumb.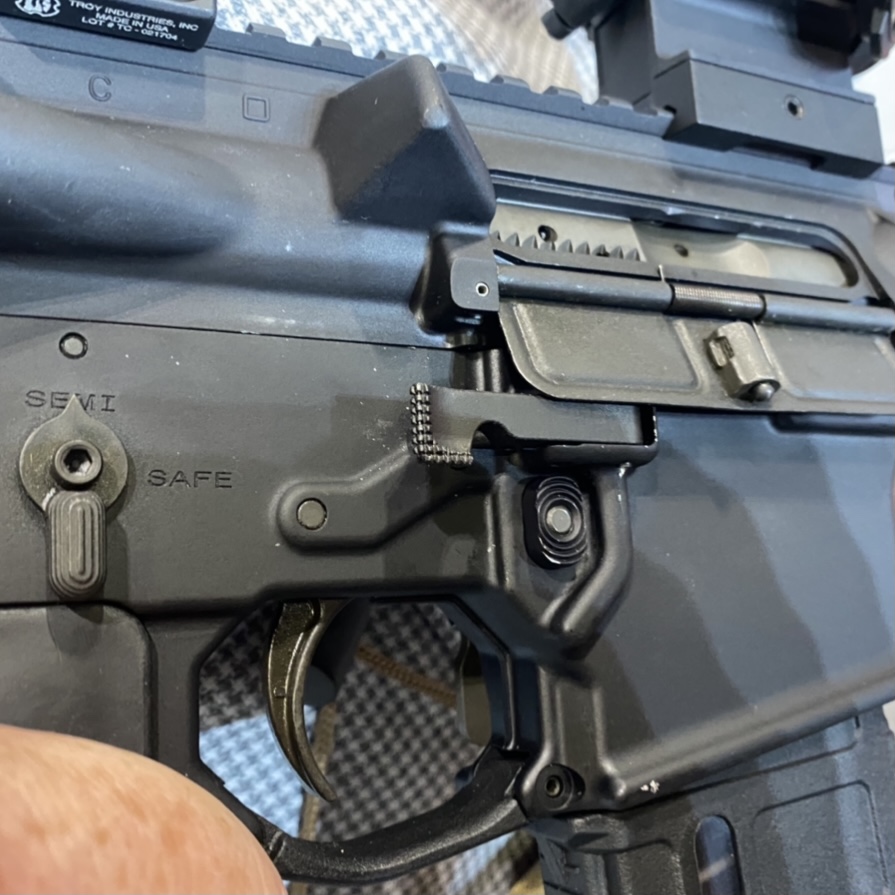 The upper receiver has some upgrades as well. They've incorporated an anti-torsion lug to the upper, extending the front of the receiver. This facilitated a free float Barrel. Additionally, the Foreend is M-Lok compatible, with a Picatinny Mil Std 1913 Rail along the top.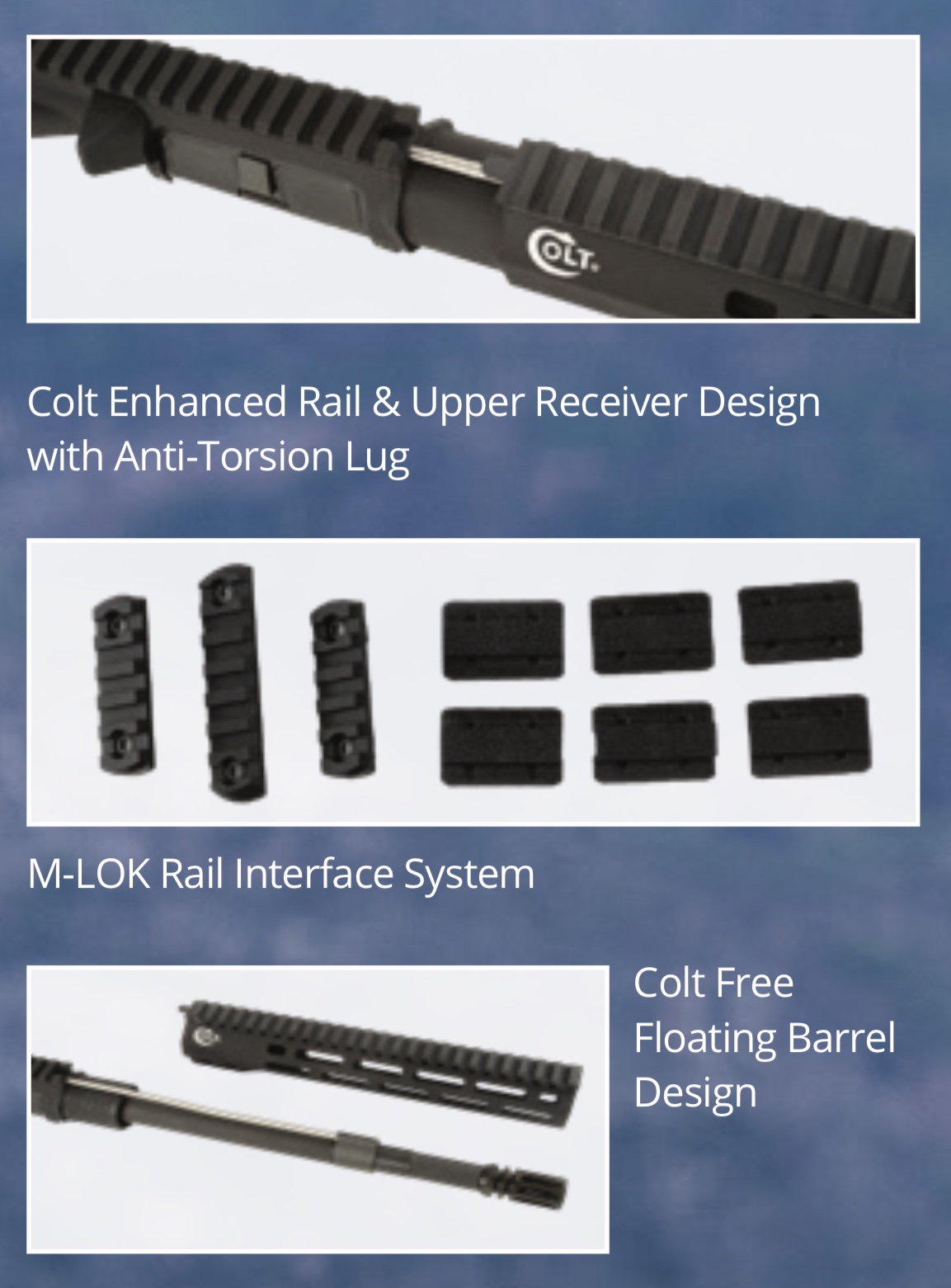 The M5 Carbine is offered in 5.56 NATO, .300 BLK and 7.62 x 39. Barrel lengths vary depending on caliber. For instance, the 5.56 model is offered with 10.3″, 11.5″, 14.5″, 16.1″ and 20″ Barrels.
The M5 Carbine is also available in a Sub Compact Weapon configuration in 5.56mm with 10.3″ Barrel and .300 BLK with a 8.5″ and 10.5″ Barrel as well as a 9mm Sub Machine Gun with 9″ Barrel.