Revision Military has been partnered with Airboss Defense Group (ADG) to manufacture the clear inserts and multiple outsert tints for the ADG Low Burden Mask (LBM) for the past several years.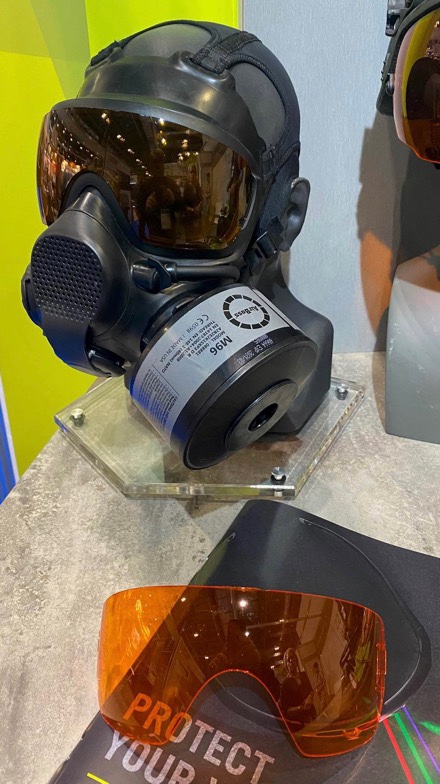 ADG LBM with Revision LazrBloc FT-AB and GI-AB laser protective visors on display at Revision's DSEi booth.
In response to global events, Revision adapted several of their proprietary LazrBloc® formulations to LBM outserts – allowing users to quickly don laser protection while wearing their LBM. LazrBloc visors encompass a suite of unique laser protective lenses, specially developed for precise laser eye defense against a variety of light energy wavelengths, including harmful and invisible near-infrared energy.
The LBM laser visors are available in two sizes – Medium/Large and Large/Extra Large, and in two LazrBloc Formulations – FT-AB and GI-AB.
Product will be available soon – contact [email protected] to inquire.