Just because water is coming out of a tap doesn't mean it is potable. Sawyer makes it easier to ensure you've got access to clean water with their Tap Water Filtration System which connects directly to the threads on spigots and faucets*.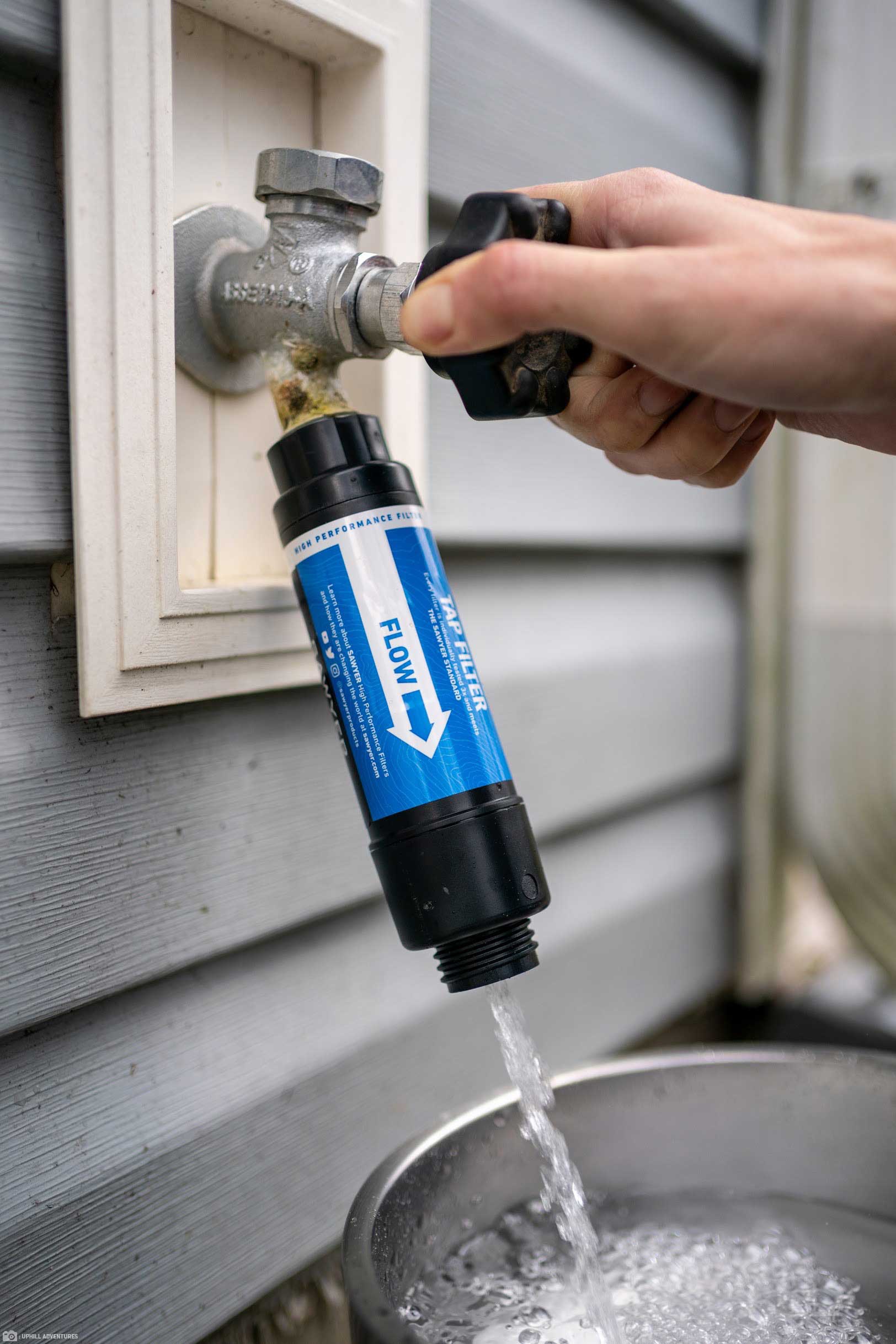 It allows you to filter up to 500 gallons per day, with pores no larger than 0.1 Microns, removing 99.99999% of all bacteria (salmonella, cholera, and E. coli); 99.9999% of all protozoa (such as giardia and cryptosporidium); and 100% of microplastics.
www.sawyer.com/products/tap-water-filtration-system
*The inline filter fits tap size 17mm to 20mm (11/16″ to 3/4″); hose bibs (garden hose spigot); and some (not all) faucet aerators. Included with the Sawyer TAP filter is a backwash adapter, threaded spigot adapter, dual threaded adapter, tap gauge, and a 2-foot-long extension hose for use in a shallow sink.