_Echelon introduces Black Powder Red Earth 28mm — a brand-new close combat skirmish wargame built on a fast and fluid ruleset pitting player vs player in tabletop miniatures battles. Built around a responsive combat system players direct their customized small unit kill teams in pitched battles through war-torn sprawls on the border between two failing states.
Drawn from the best selling graphic novel series, Black Powder Red Earth 28mm is set in a near-future, detailed with both a conflict bible in the core rules and in the pages of the ongoing graphic novel — Black Powder Red Earth Awbari.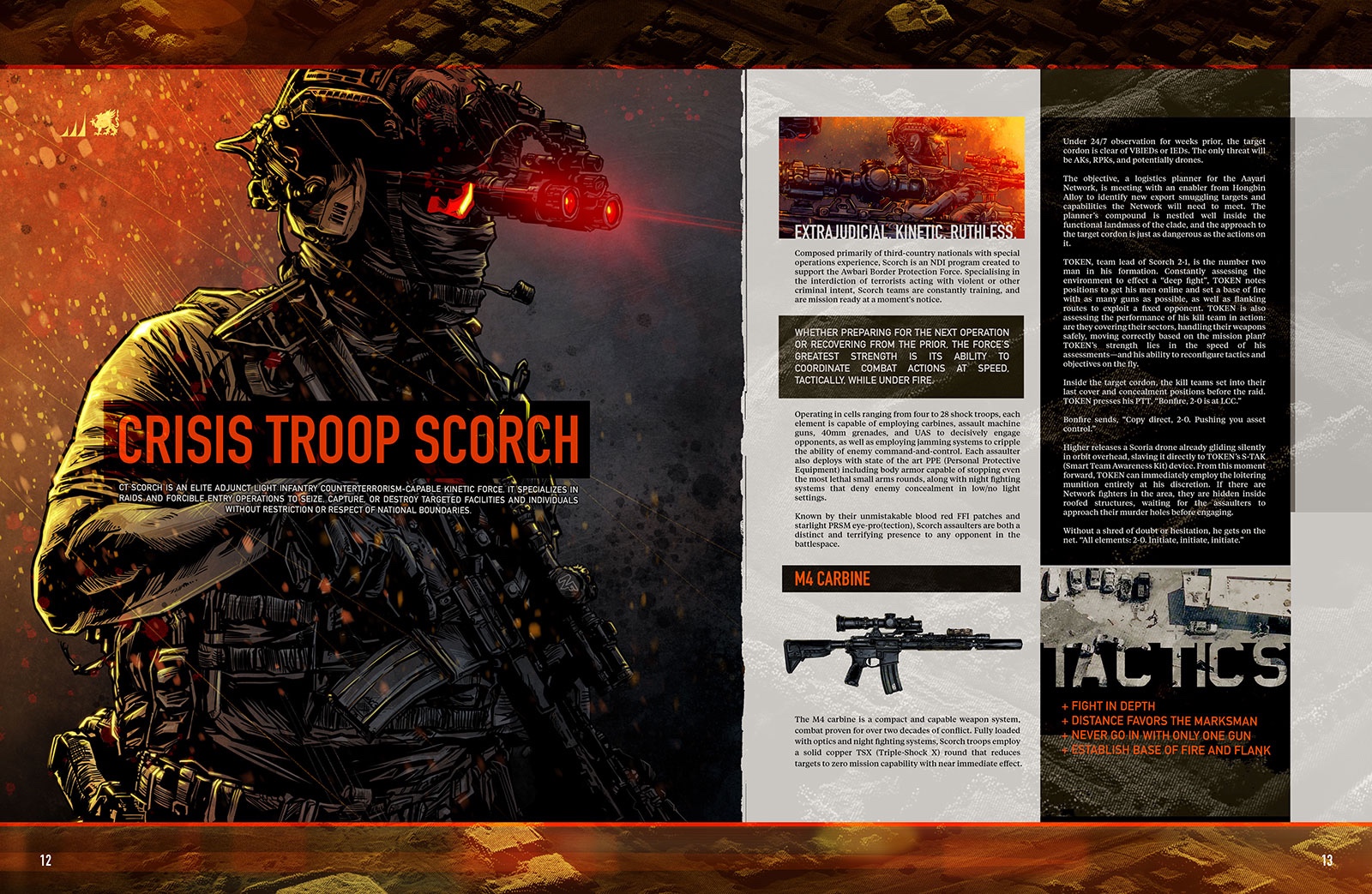 To ensure the highest quality every game component, playing card, miniature, and the core rules book are all made in the USA — with materials sourced in the US or other western nations.
Get yours at www.blackpowderredearth.com/28mm.