By far the most impressive gear I saw at last year's Outdoor Retailer Summer Market was their new Go line of outdoor furniture and accessories.
The whole line is cool, but my favorite is the Hydration Jug. There's a bit of a joke in the capacity. Their line of thinking was that although other water jugs holds 10 liters, their's goes to 11.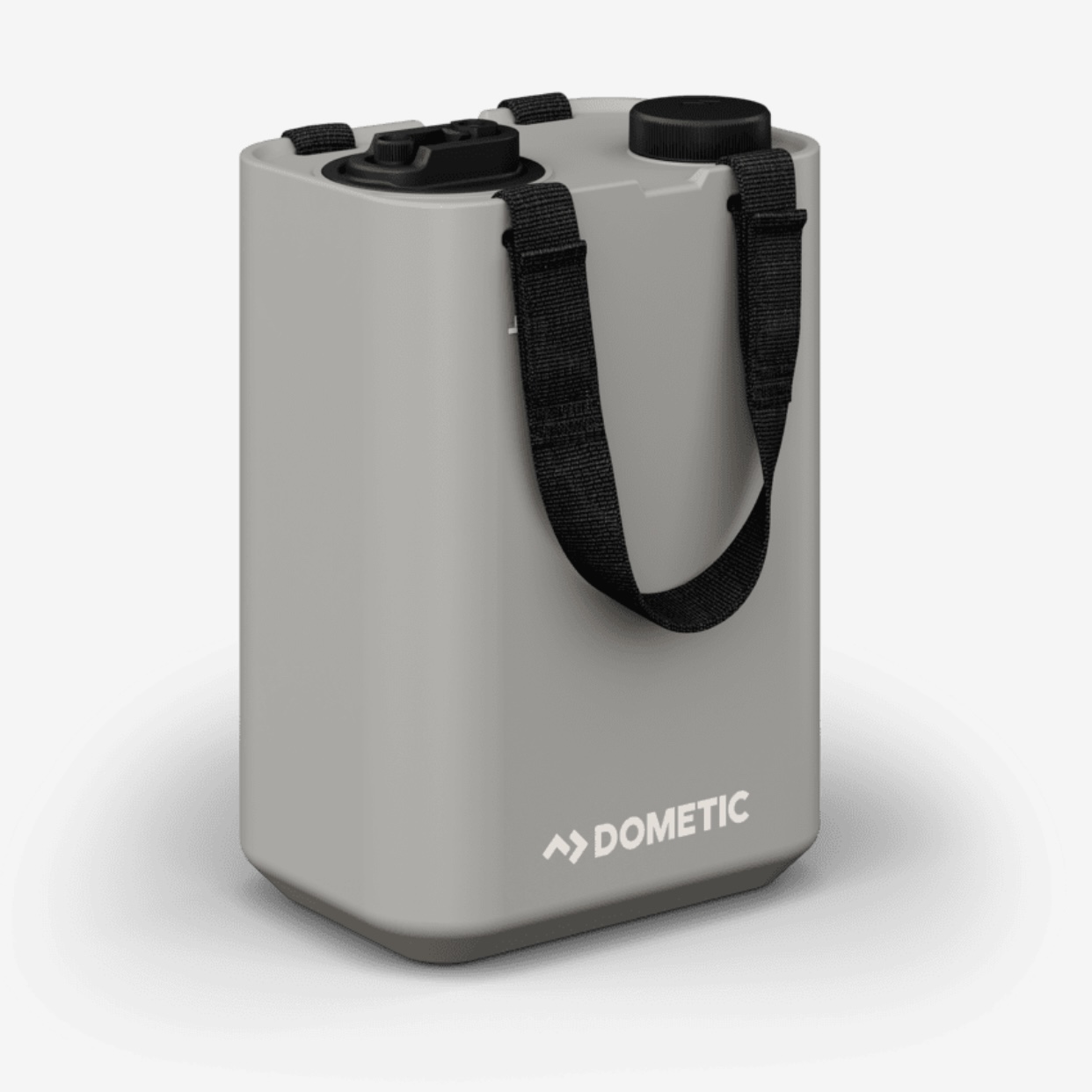 The HYD-J11 features a 63 mm Nalgene-style opening for easy attachment of water filters and accessories. There's an additional opening which is big enough to allow access to the interior for thorough cleaning. It's also constructed from BPA-free, food-grade LDPE.
Finally, the design integrates built-in tiedown guides and removable webbed carry handles. Offered in Ash, Black and Glacier. Unfortunately, the new accessory faucet isn't out yet but it does come with a spigot.
www.dometic.com/en-us/outdoor/lp/dometic-go