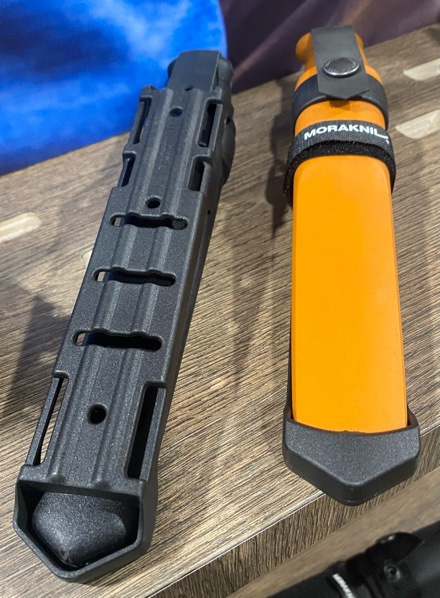 I'm a fan of the Garberg from Morakniv which comes with their multi mount option.
It features a stainless blade with full-tang construction into a polymer barrel-shaped handle with soft friction grip. The blade also has a ground spine for use with a fire starter.
The sheath is PALS as well as belt compatible.
morakniv.se/en/product/garberg-with-multi-mount-s-black