Knoxville based Tisas, a premium supplier of 1911-style pistols, has just upgraded their wildly popular G.I. style 1911 with checkered walnut grips.
Featuring a forged frame, forged slide and hammer-forged barrel, combined with the Tisas lifetime service plan makes the 1911A1 .45 one of the best values on the market.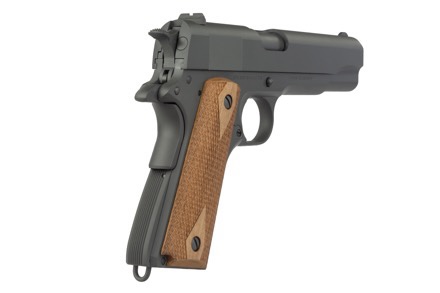 Features include:
• Cerakote Gray Finish
• Arched Mainspring Housing with Lanyard Loop
• G.I. Pattern Sights
• G.I. Pattern Thumb Safety
• Checkered Walnut Grips
• 2 x 7 Round Magazines
• Locking Hard Case
• Tisas Lifetime Service Plan
Now shipping with an MSRP of $429.95.
Tisas USA is the exclusive importer for Tisas branded products. For more information on these or any of their other top-quality products, contact your dealer/distributor, or visit www.tisasusa.com.