Hybrid Power Solutions offers battery pack systems in three sizes. Seen here is the Medium or Batt Pack Pro which offers 5,000w at 120v. The batteries of all of their systems is LiFePO4.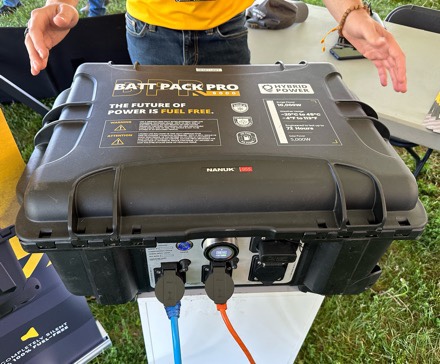 Their other two systems are the Batt Pack Energy at 3,000w and Batt Pack Jupiter at 7,000w. They can be configured for 120v or 240v service and 50Hz or 60Hz.
They can be recharged from shore power, vehicles, generators, solar panels, other batteries, etc.
This and other products shown at Rampart Range Day are available for unit and agency orders in Canada and the US through Rampart.