Although DMOS Collective offers several versions of their Unbreakable Shovel, I'm going to talk about the Stealth model. Manufactured from T6 6061 aluminum, it 3.3lbs.
Above is what it looks like in storage configuration (18″ x 9″ x 2.5″). Below, you see it fully deployed.
The handle telescopes for storage as well as allowing the user to select the proper length (up to 56″) for the job. Additionally, although this image shows a T handle, they also offer a D handle.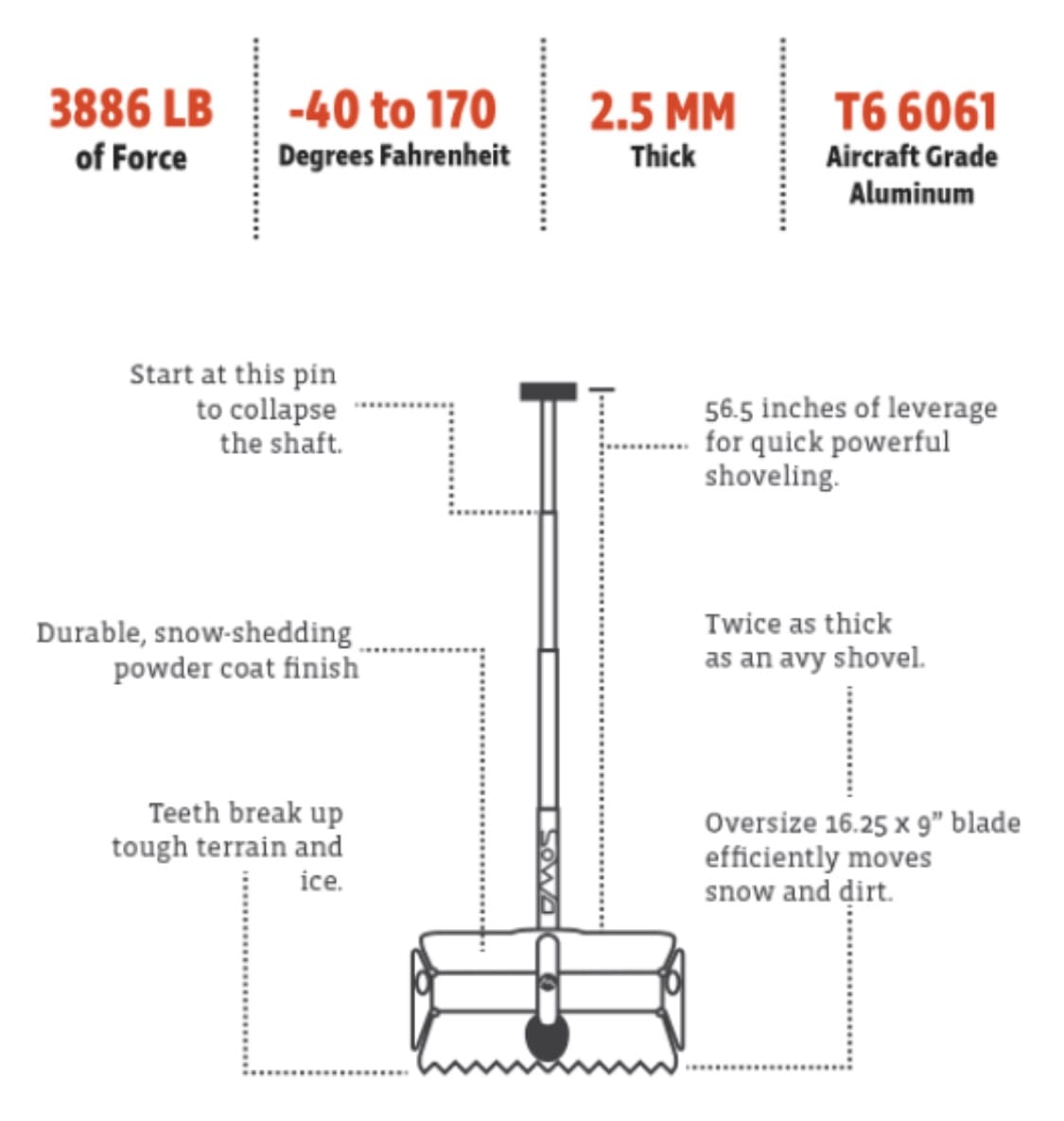 They designed it as a snow Shovel but I think it will handle lots of jobs.
dmoscollective.com/collections