This version of RCS's Phantom LC holster was created with direct feedback from Presscheck Consulting, to ensure that the weapon and holster are perfectly suited for their intended application.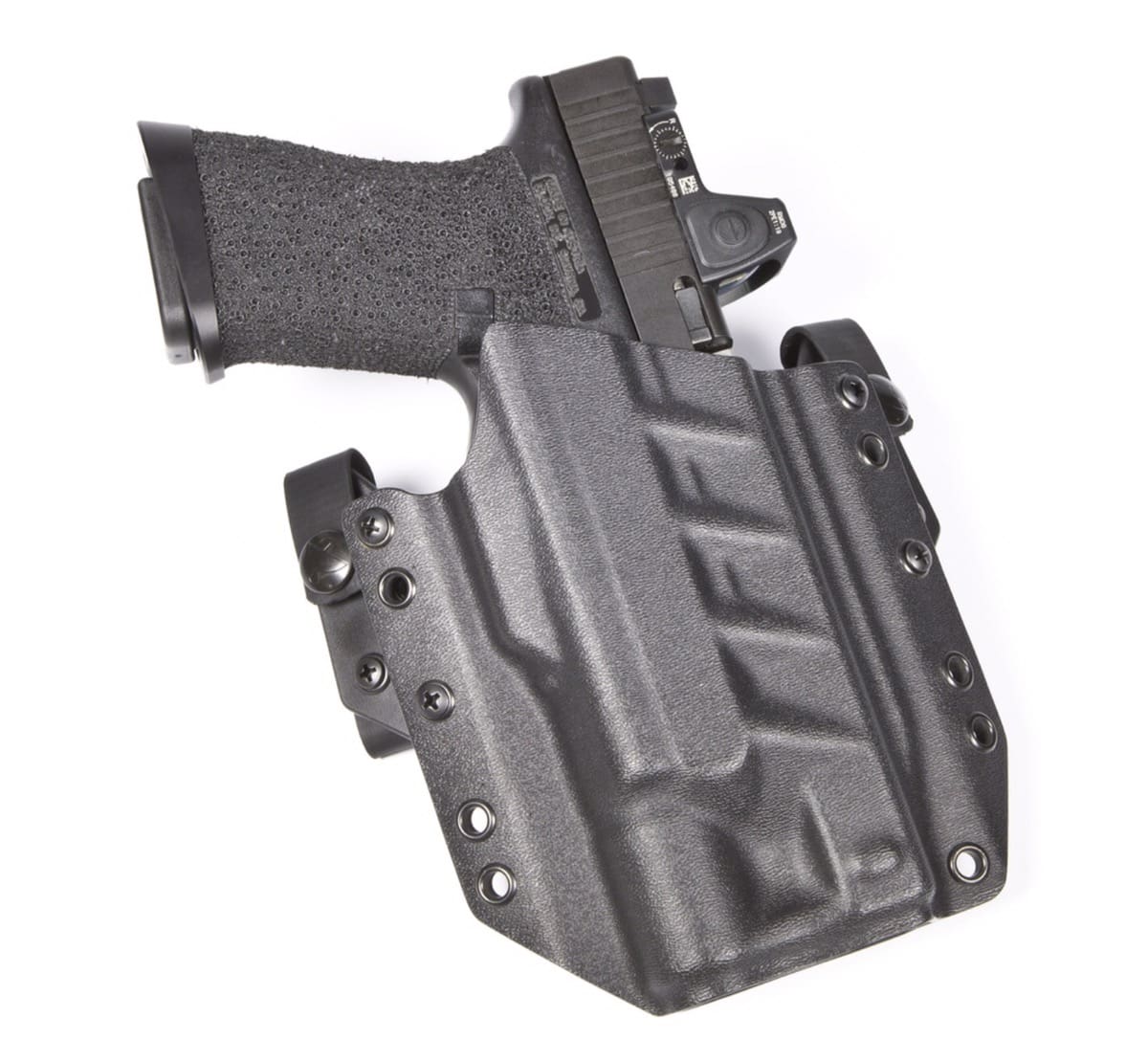 In addition to its unique, aggressive looks, the Roland Special Phantom LC comes with a brand-new belt-attachment accessory: The Drop/Offset kit. This kit consists of a drop-bracket and a spacer, which allows the shooter to add drop, offset, or both to the ride of the holster. This makes the holster configurable for more direct-action roles.

The kit also comes with a set of 1.5" Pancake Wings, which, when attached directly to the holster body, pull the weapon in tight for optimal concealed-carry roles. Additionally, this kit includes a set of Quick-Mount Straps (QMS) which allow rapid donning and doffing of the holster.

This holster fits the following variants of Glock 19 pistols with Surefire X-300 U/A/B:
ATEI Roland Special
Glock 19 MOS
Glock Gen 3 G19
Glock Gen 4 G19
Agency Arms G19
Zev Tech G19
Fowler Industries G19
WOTG Tomahawk G19
Boresight Solutions G19
Barrels that fit the above configurations:
Stock G19
Threaded G19
KKM Comp Barrel
Texas Black Rifle Company Comp
raven-concealment-systems1.mybigcommerce.com/rcs-roland-special-phantom-holster
For those of you unfamiliar with Presscheck Consulting's "Roland Special", my buddy Chris Mudgett wrote about it over at Guns and Ammo.