The RedXDefense XPak detects trace particulates of TNT, DNT, RDX, PETN, HMX, Semtex, Tetryl,C4, PE -4, COMP B, Deta sheet, Prima sheet, Det cord, Prima cord, Picric Acid, TNB, DNB, and Nitroglycerin in 15 seconds or less.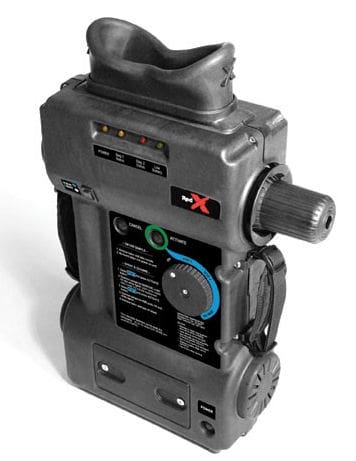 There's no warmup time and no radioactive components. The XPak is powered by a rechargeable Lithium Ion battery.
RedXDefense products are available for unit and agency purchase from www.ADSinc.com.