This is the final of three giveaways by Soldier Systems Daily sponsor Revision Eyewear. The first was for a Sawfly Military Eyewear System, the second for a Desert Locust goggle set and both have already been awarded. Names will be announced soon. This is your last chance, but you have to enter to win. No purchase is necessary. Just simply provide your valid email address to enter. Winners will be notified via email.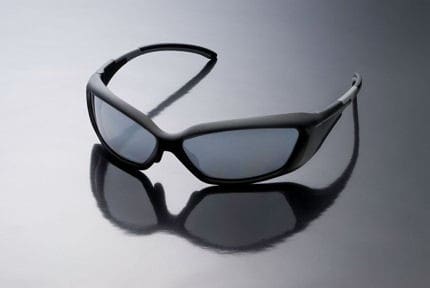 The Hellfly Ballistic Sunglasses feature wrap around styling and offer not only ballistic protection* but also 100% protection from UV-A, UV-B, and UV-C rays. Additionally, they are available with photochromic change as well as prescription lenses. These things are awesome. I used to wear a pair as safety glasses when I was working on armored vehicle development. They feature an adjustable nose piece, good looks, and a wide field of view. Plus they are extremely lightweight.
You must enter by 1200 Eastern time Friday, 15 January, 2010 to be eligible to win the Hellfly.
By submitting your e-mail address you are also opting in to receive special offers from Revision.
*ANSI Z87.1 and Military Requirements (MIL-V-43511C clause 3.5.10 and MIL-PRF-31013 clause 3.5.1.1)