HP White, the World's Largest Independent Body Armor Test Laboratory Gains National Voluntary Laboratory Accreditation Program (NVLAP) Accreditation for its Environmental Conditioning Test Facilities in Support of NIJ Body Armor Certification Regimen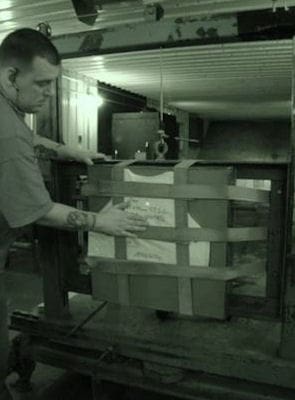 NVLAP has awarded HP White accreditation to the National Institute of Justice (NIJ) 0101.06, Sec. 6 Flexible Armor Conditioning Protocol; fortifying the lab's existing ISO/IEC 17025:2005 Scope of Accreditation (NVLAP Lab Code: 200825-0). HP White joins a handful of NIJ certified ballistic testing laboratories that can conduct the required environmental conditioning of personal body armor, in addition to the ballistics resistance testing required for NIJ 0101.06 body armor certification.
"Since 1972, HP White has been conducting body armor testing for NIJ and its predecessor the National Institute of Law Enforcement and Criminal Justice," said Mike Parker, president, HP White. "Through the years HP White continues to evolve its operations with the NIJ programs and customers' needs. This NVLAP accreditation will provide our customers with more efficient NIJ testing cycles, and faster throughput and market readiness of their products."
Ok, so now you are saying to yourself, "What does this mean for me?" What it means for you is that HP White is now certified to conduct a protocol "designed to subject test armors to conditions that are intended to provide some indication of the armor's ability to maintain ballistic performance after being exposed to conditions of heat, moisture, and mechanical wear. This protocol will not predict the service life of the vest nor does it simulate an exact period of time in the field." This protocol is critical to predicting how well armor will perform in real world conditions. Nobody gets shot in a lab. It's always in the rain, or bitter cold, or sweltering humidity.
HP White is a household name in the armor world and more testing/certification capacity is good for the market. It means new configurations can be tested more rapidly. This should help shorten the development cycle and encourage competition. Competition in the market place means improved armor and lower costs.
Tags: HP White