cool news from Germany
LUPUS Training & Mentoring Resources, a training and consulting company from Germany, is introducing the first two modules of their TAP System. Developed together with Mayflower R&C and their German retail partner Gearmaniacs, the TAPS Modules are designed to offer a hybrid kydex-nylon solution for users that prefer the use of kangaroo pouches in their platecarriers.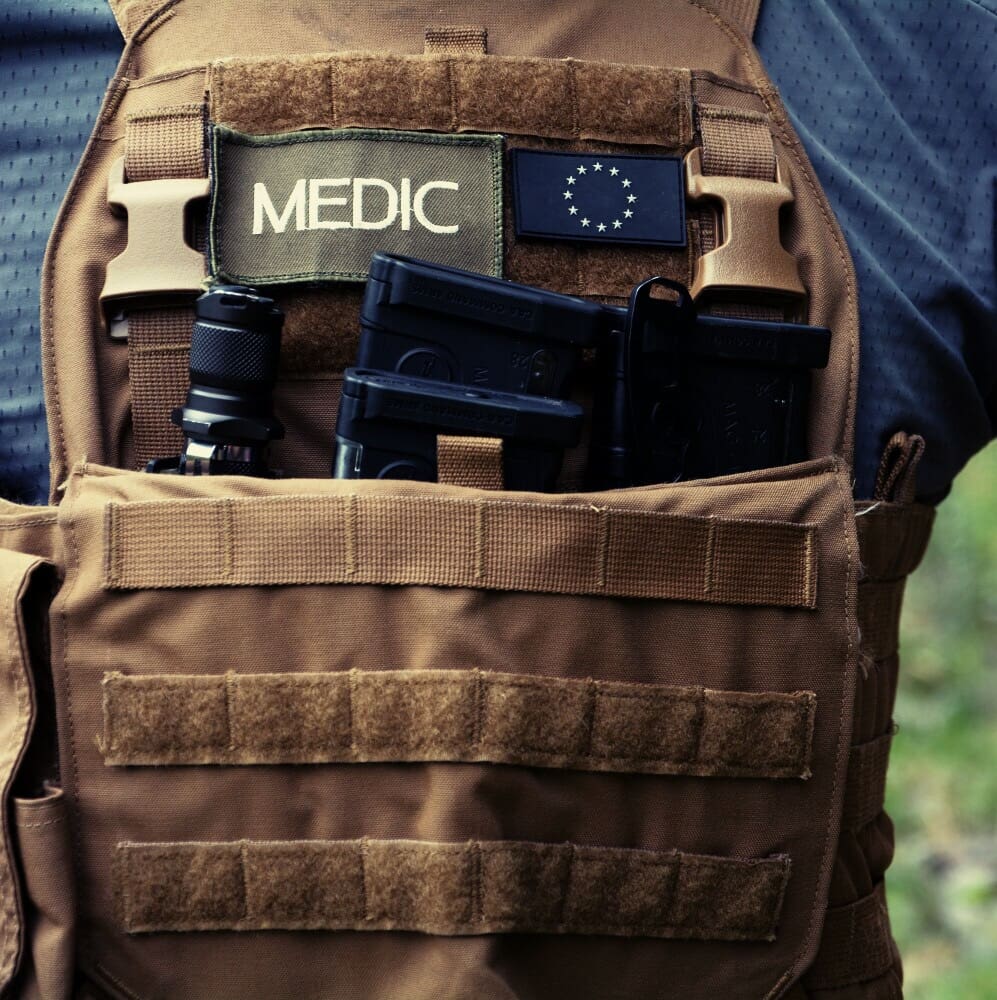 TAPS is compatible with most kangaroo pouch equipped Platecarriers but is optimized for products made by Mayflower R&C and Velocity Systems. TAPS facilitates magazine extraction since there is no flap or bungee needed for retention. The modules are velcroed into position and are ready to use. Installed properly, they enable the user to carry up to four AR-style magazines and two pistol magazines in a small package.
The first Modules are Single AR15 and Single G36/Double AR15.
Available via Gearmaniacs in black and made in Germany from German Mil-Spec Materials by manufacturer ZentauroN. A Berry Compliant version of the TAPS will be released soon along with Pistol\Flashlight and Baton Pouches. There are also Combo Versions planned.
www.gearmaniacs.de/tactical-equipment/gear-maniacs-gear