During a recent trip to Phoenix, Arizona we had the chance to stop by Tactical Concealment Manufacturing where they showed us a couple of their products. One that stood out is the Boomslang.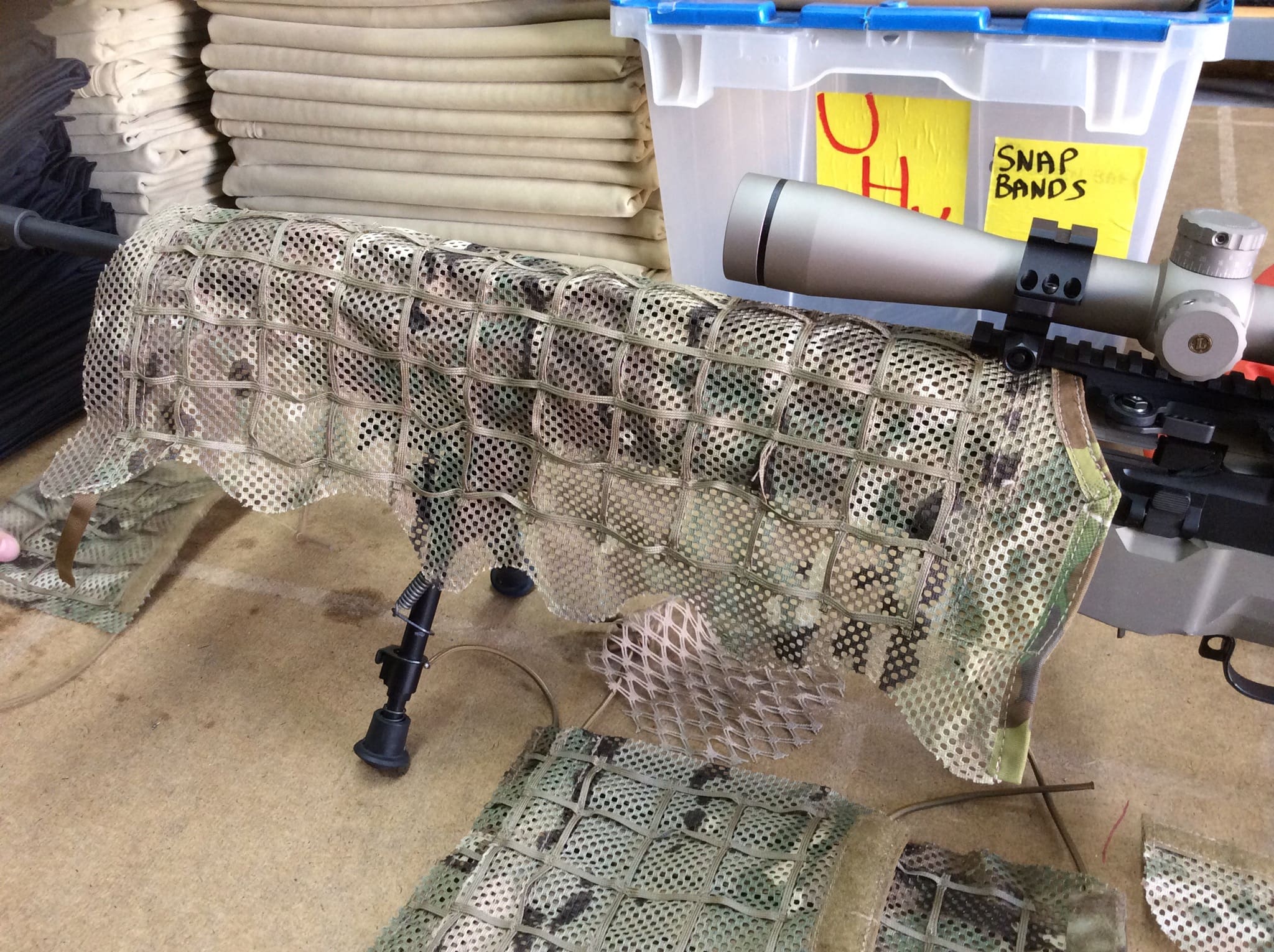 Think of the Boomslang as a Ghillie foundation for your weapon. Offered in Alpha, Bravo and Charlie models, the pre-cut fabric modules are designed to allow full use of the weapon even when draped with garnish.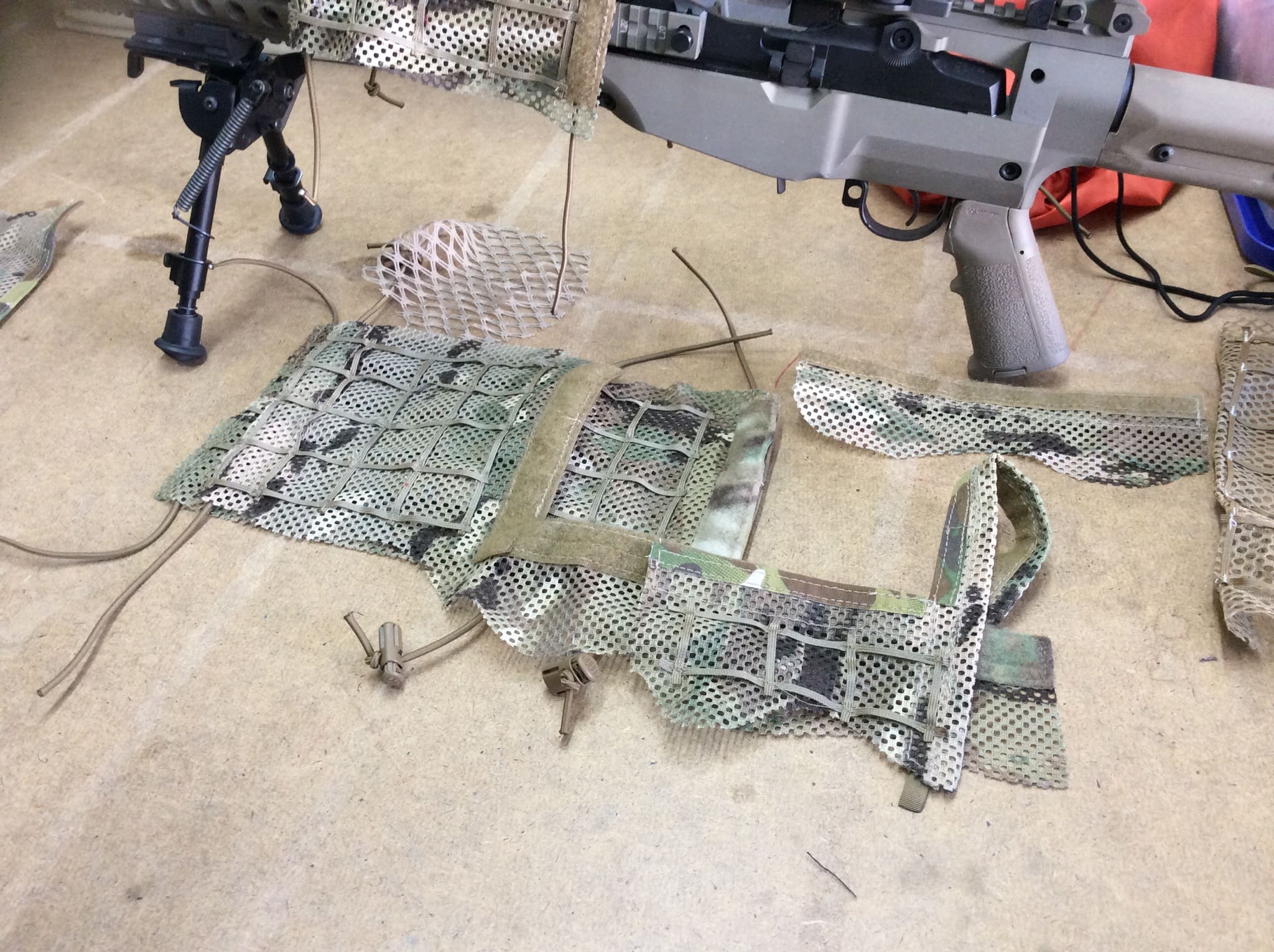 The kits consist of four components: Barrel Extension Cover, Barrel Shroud Cover, Scope Objective Cover and Scope Ocular Strap. All components are secured via elastic cord and barrel lock and some sticky Velcro. Additionally, the kits are offered in a variety of different color schemes and integrate 550 cord to attach scrim.