Arc'teryx launched the Khard 30 & 45 two years ago during SHOT Show 2013, but as soon as they were released customers wanted more carrying capacity, particularly something that would maintain the pack's simple, low profile exterior, along with the ability to conceal an assembled carbine. After some trial and error in accommodating different weapons, the Khard 60 was born.
The numbers associated with each Khard version denotes the number of liters. The Khard 60 is now large enough that they refer to it as a hybrid Assault/Patrol Pack. These two photos will give you good idea of how large the pack is and how it will ride.
On the outside, the Khard 60 looks like any other mountaineering style pack. There's no PALS webbing or even external pockets; just some daisy chain, a few zippers and a simple, yet effective suspension system consisting of padded shoulder straps and a waist belt that can be stored out of the way by looping back through the daisy chain.
The real magic is on the inside. The 'U'-shaped zipper with two slides allows you to access the contents from top or side as well as the ability to open it up completely for full access to the contents.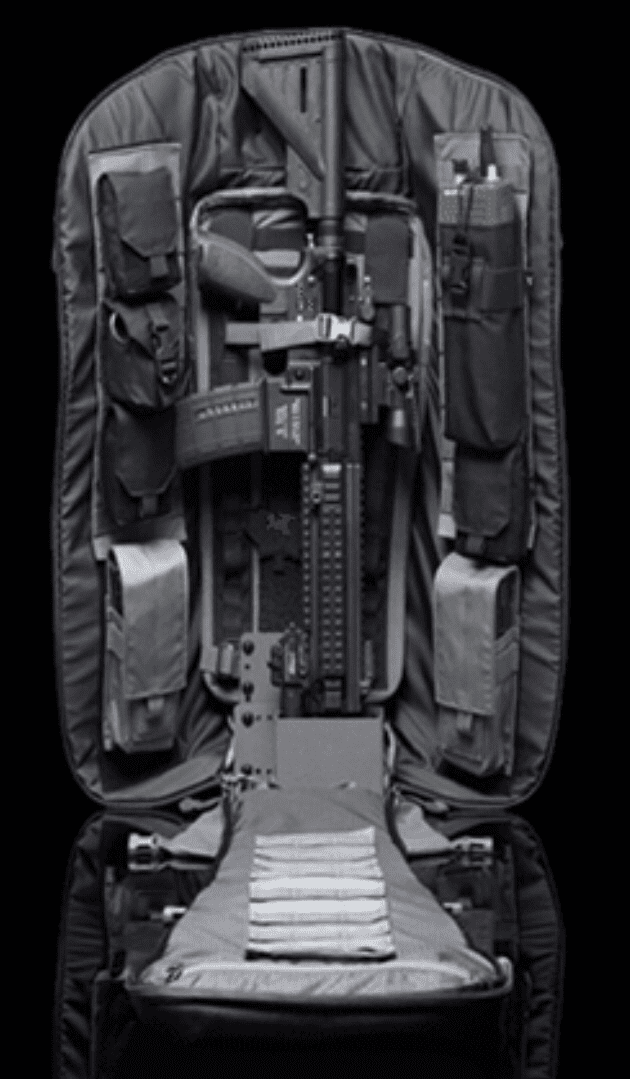 Thanks to the drop down barrel extension, the Khard 60 will accommodate carbines with longer barrels. The pack was designed primarily for use with assembled, issue weapons. That means with some guns, you can have it all ready to go in the bag. Others, you may have to detach the upper and lower. Trial and error is obviously going to be at play here until every single configuration out there is tried, but I'd suggest you contact Arc'teryx LEAF direct to see if yours will fit.
This video gives you a great rundown of the Khard 60's features.
Available in Crocodile, Urban Wolf Grey and MultiCam.
Be sure to stop by booth #10526 to check out the entire LEAF line.
Tags: LEAF