That's right, Rifle Dynamics and SilencerCo have come together to offer a Krink in .300 Blackout. What with the 7.62 x 39, you might wonder why even bother. According to RD's Billy Cho, the decision was made in order to utilize subsonic ammo along with SilencerCo's suppressor.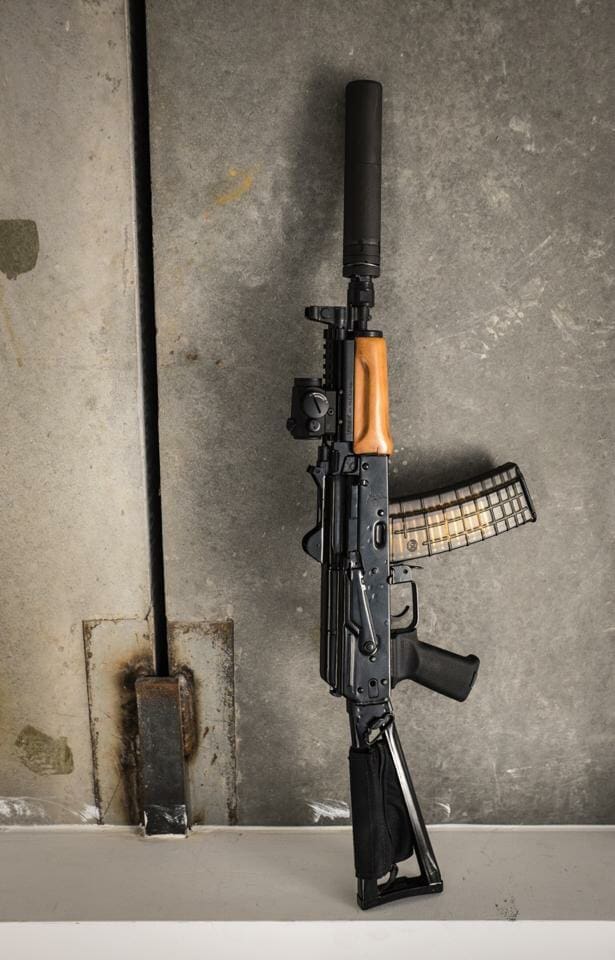 They're staying mum about where the barrels came from but they will share that they are 1/7 twist. 9.25 inch barrel.
Cho also related that they aren't over gassing these guns. They are optimized for use with suppressors and won't cycle unsuppressed with subsonic ammo.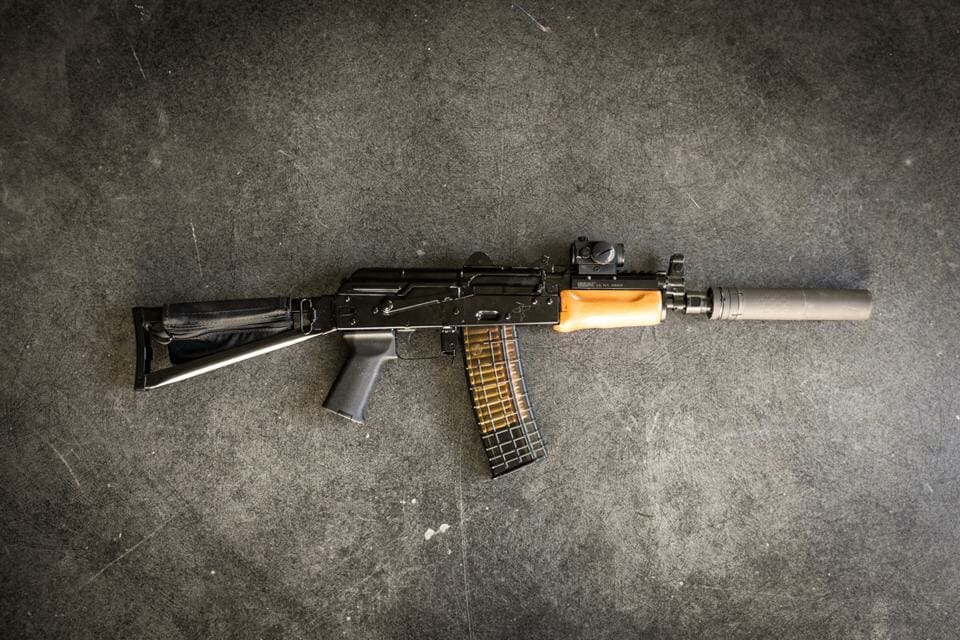 Right now these are being produced as a limited run of 25 as a package deal with Silencerco. But, Cho went on to say, "We will also be releasing a batch of suppressor optimized 7.62 and 5.45 guns that are basically our 700/500 series guns. Which are currently the ideal way to run suppressed."
You can see samples of most of Rifle Dunamics' guns they are doing with SilencerCo at their booth during SHOT show. This includes the Saiga 12 "cho-gun" RD built for SilencerCo's Salvo12 suppressor and the new Vepr12/Saiga12 Salvo adapter.
Tags: Rifle Dynamics, Silencerco