This is the new Lux Liner for the FAST Base Jump and Carbon. It's a drop in replacement for the legacy liner and replicates what has already been transitioned into the Maritime andBallistic FAST helmets.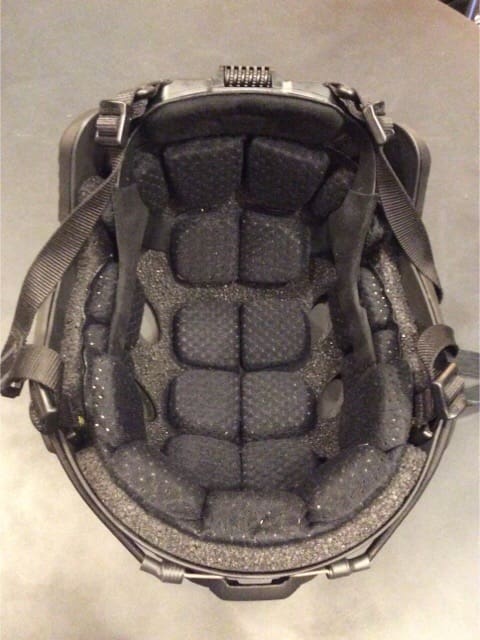 Meets ACH spec for impact, offering greater comfort and stability. Additionally, the removable pads don't get hard in the cold!
The biggest question I get about Ops-Core is when the RAC headset is coming. How's this for you? 2nd Quarter, 2015. It works and ready to go.
First off, it's now just called RAC and no longer RACS. It's still your best bet for true 3D hearing relying on binaural audio. Additionally, you can change the noise-canceling boom mic from side to side. Finally, the gimbal attachments allow for custom ear seal on almost every head shape. Below, you can show it in stored mode.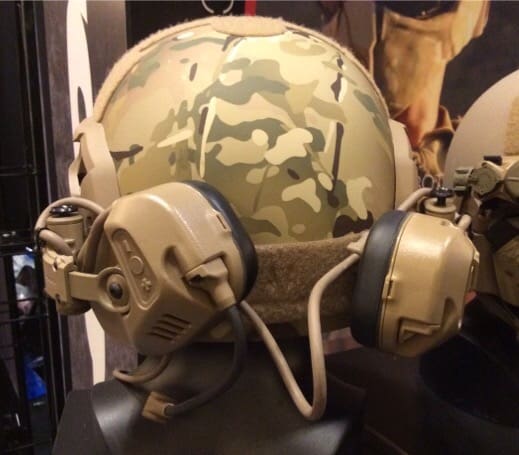 Finally, Ops-Core showed me a new low profile mount by TangoDown for the SureFire helmet light. It holds the light much closer to the rail than other versions.