Gear Aid's Carabiner Light Kit is a rechargeable LED light complete with mounting acessories.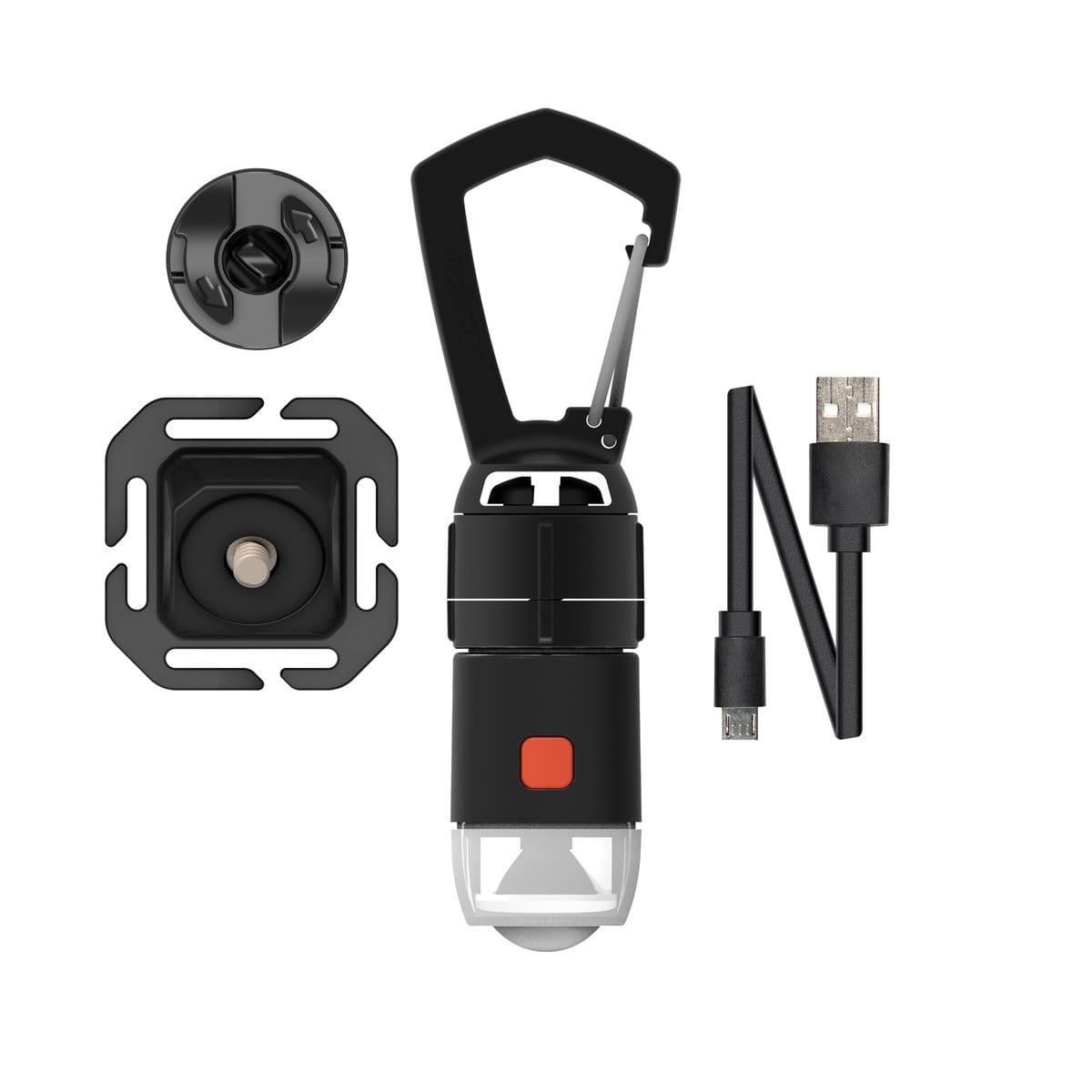 This IPX4 water-resistant light
features four modes with runtimes of 1.5 to 4 hours: red (2 hours), low (3 hours), high (1.5 hours), and flashing red (4 hours). The Lithium Ion battery recharges in 40 minutes.
www.gearaid.com/products/portable-light-carabiner-kit