Last week, I got a peek at SureFire's new Closed Tine Flash Hider.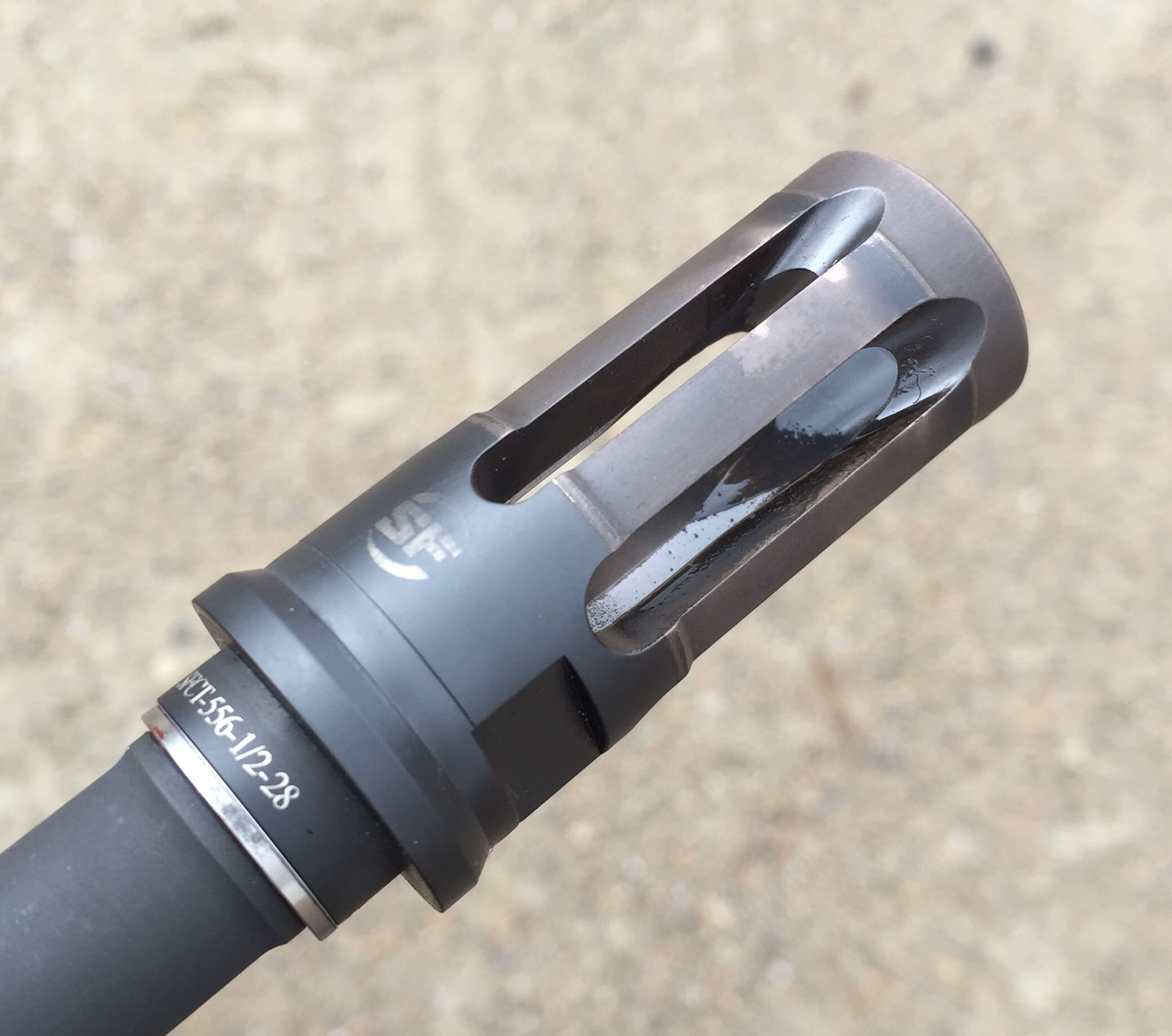 Manufactured at the request of a military customer, the Flash Hider part SFCT-556-1/2X28, works with the SOCOM556 series of suppressors. The "SFCT" in the part number denotes SureFire Closed Tine, the 556 is the caliber and the 1/2×28 is for Mil-Spec 1/2-28 muzzle thread. If it looks somewhat familiar to you, that's becuase it is. This is an updated version of the same flash hider they have had for years for the legacy suppressor line, part number FH556-212A (NSN: 1005-01-554-3051).
Many will find two advantages to a Closed Tine design. First, the Flash Hider is much less likely to catch on foliage and second, you lose the distinctive "ting" sound produced while firing an open tine muzzle device.
Above, you can see the suppressor alignment lug at the 6 O'clock position. Additionally, the bottom of the flash hider is closed (like an A2 flash hider) which reduces dust signature when firing.
Tags: Surefire