It appears that blocked hats are making a come back in the Air Force. While they've long been available around Lackland AFB, where Airmen attend Basic Military Training School, they aren't exactly in the spirit of a wash and wear utility uniform. But, over the past year or so, the service's top Airman, Gen Mark Welsh and his Senior Enlisted Advisor, CMSgtAF James Cody have been spotted wearing them with their ABUs.

(Chief of Staff Gen Mark Welsh speaks with Airmen during a Dec. 14, 2014, visit at Al Udeid Air Base, Qatar. Photo: SrA Kia Atkins/US Air Force)
Of course, this isn't exactly a new phenomenon. Airmen wore the stiffened Ridgeway Cap in the 50s and early 60s, until their wear was curtailed around the time the AF phased out Sage Green fatigues.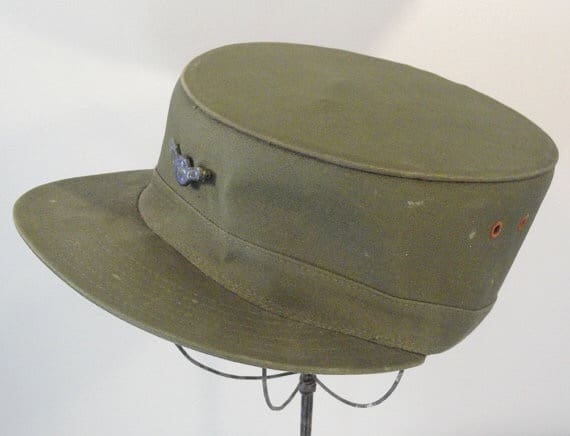 If this is the style you are looking for, www.blockedhats.com has got you covered.

Like the Ridgeway, these caps have a plastic sidewall, but are much stronger than the original. Additionally, they are modified issue caps and take about four weeks for delivery unless you have a big melon, in which case there will be an additional lead time.