Always just tossing your NVGs into your pack? While they're pretty tough, the wear and tear of just carrying them in your kit will definitely catch up over time resluting in them not working when you need them most. Mayflower offers a simple pouch as part of their suite of pockets for the Arc'teryx Khard pack spexifically for NVGs. The Night Vision Pouch, Small will also fit into the top pocket of the Assault Back Panel Type 1 and Type 2 providing a protective sleeve for your NVDs when not employed.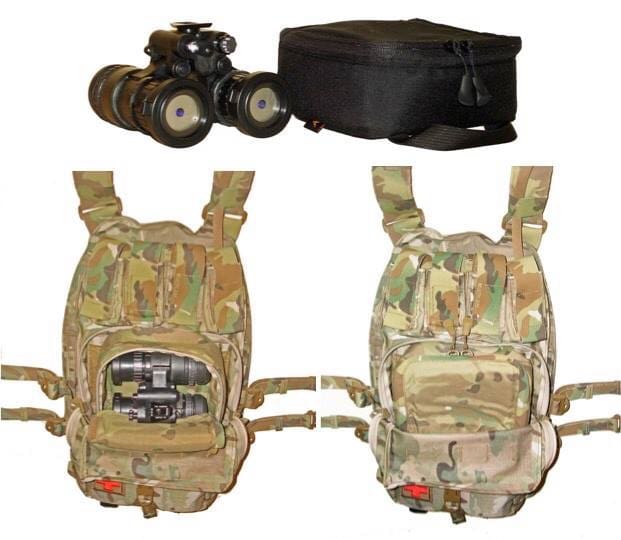 The designed to carry AN/PVS-15, ANVIS-9, AN/PVS-23, BNVD, F5050, ANPVS-31 or similar sized night vision devices and features 1/4″ padding throughout as well as hook Velcro on the back.
Offered in Black, Coyote and MultiCam. As always with Mayflower, it is Berry compliant.
www.mayflower-rc.org/store/7040/135/Night-Vision-Pouch,-Smal