I don't know how the weather is where you are, but here in the Commonwealth of Virginia it is hot, as in over 100 degrees hot. Over the weekend I was pulling some shorts out of the storage bin and it dawned on me that I should remind you about Velocity Systems' Range Shorts. It's not often that I wear shorts to the range, but when I do, it's a pair of these. But generally, I like them for daily wear. They are a great utility short that I am happy to recommend.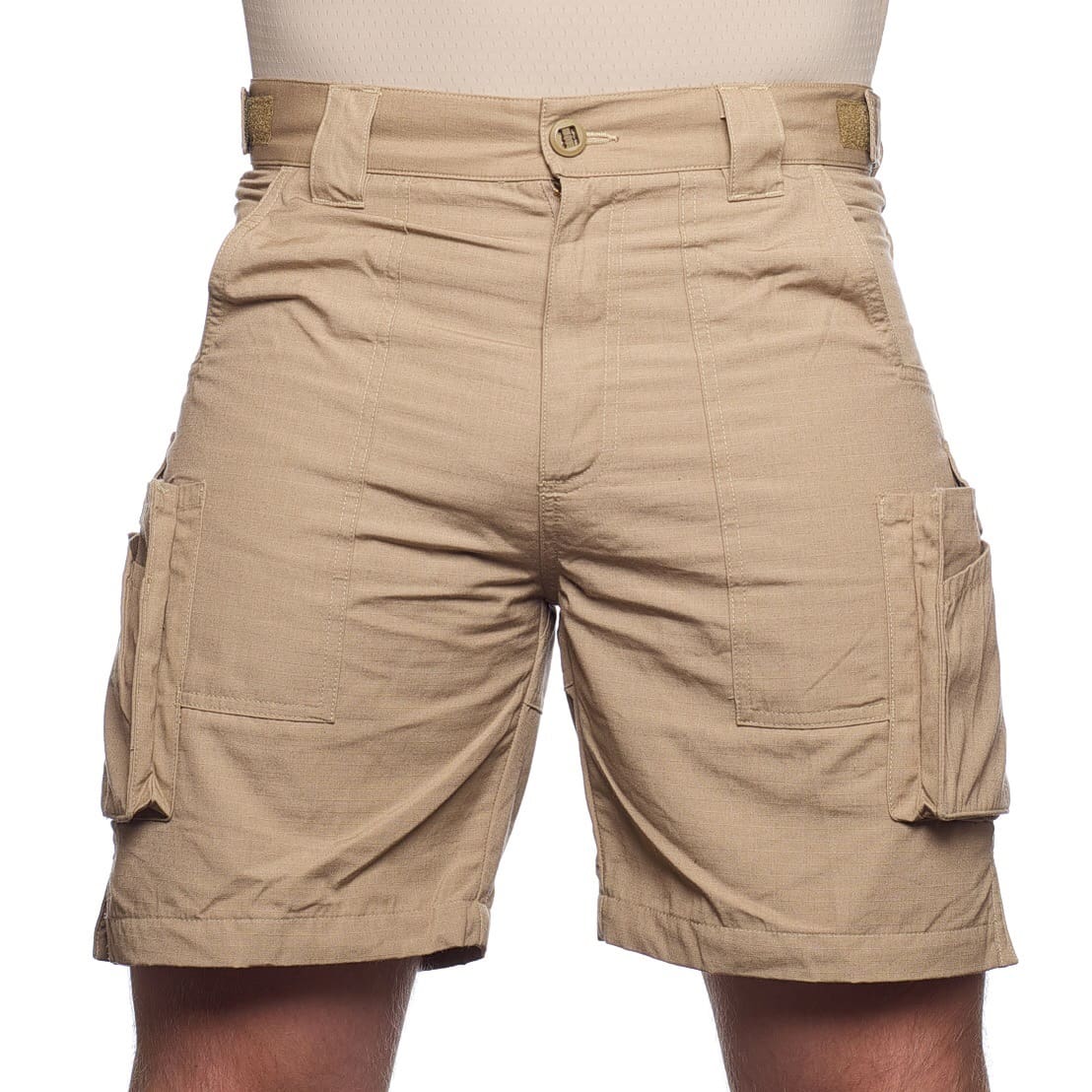 Just as the name implies, these are Range Shorts. The features were all specified by the military customer for use as a training short or wear around the FOB while deployed. Made from the same ripstop 50/50 NYCO found in the ACU, the Range Shorts incorporate slanted openings on the front patch pockets to allow you to comfortably wear a knife or light with clip. The Side Pockets are sized to hold 5.56 or Pistol Magazines. Additionally, they incorporate Dual External Dump Pockets with Velcro tab closures. The deep rear pockets have slanted openings for easy access to the contents. The aren't many Belt Loops and they are laid out well, allowing for use of a gun belt and to accommodate holster placememt. Finally, they feature a slotted button closure as well as a Waist Belt Adjustment for use without a belt, in case you want to wear a war belt to the range.
One of the things that has come up with these shorts is the length. I grew up in the 70s & 80s so I prefer my shorts ti be just that, short. My kids on the other hand won't wear anything that comes above their knee. As you can see, the Velocity Range Shorts fall just above the knee and the legs are wide enough to give you plenty of mobility without looking billowy but they aren't so short as to make you look like Magnum PI. The slit at the hem also works to give you some extra room to move around.
Available in Tan or MultiCam, sizes 30-38. They run true to size.
www.velsyst.com/store/197/182/Range-Shorts
Tags: Velocity Systems